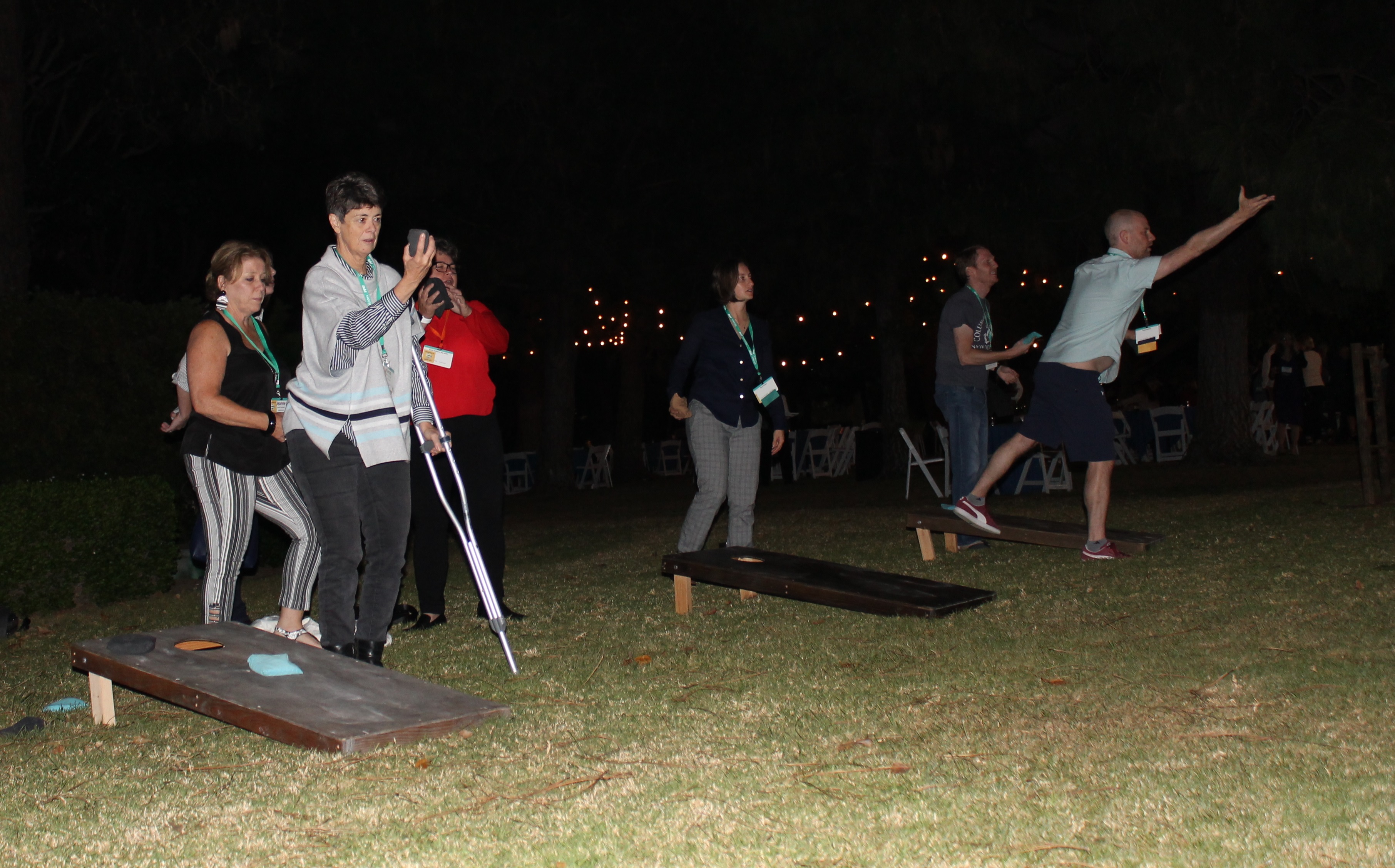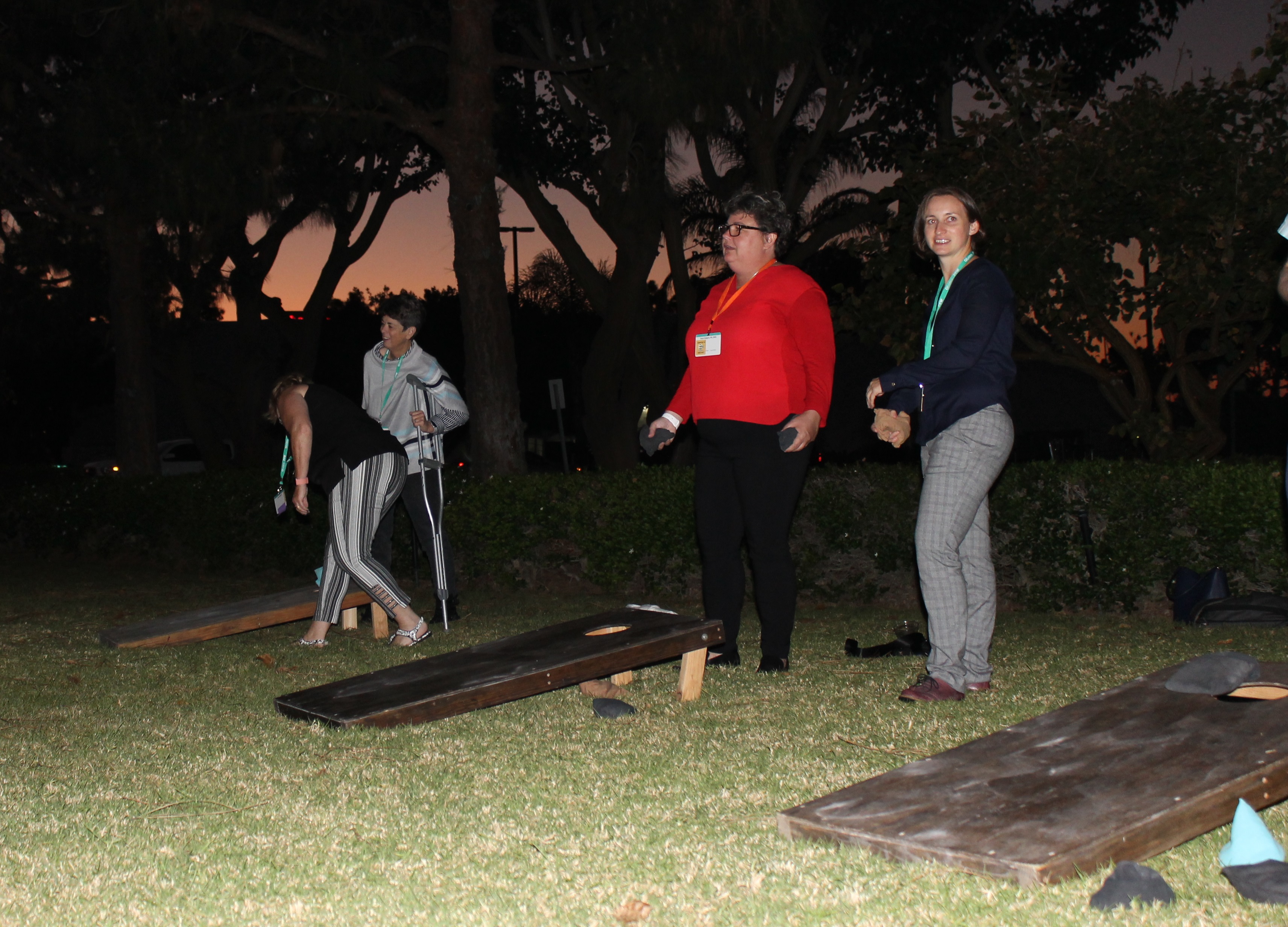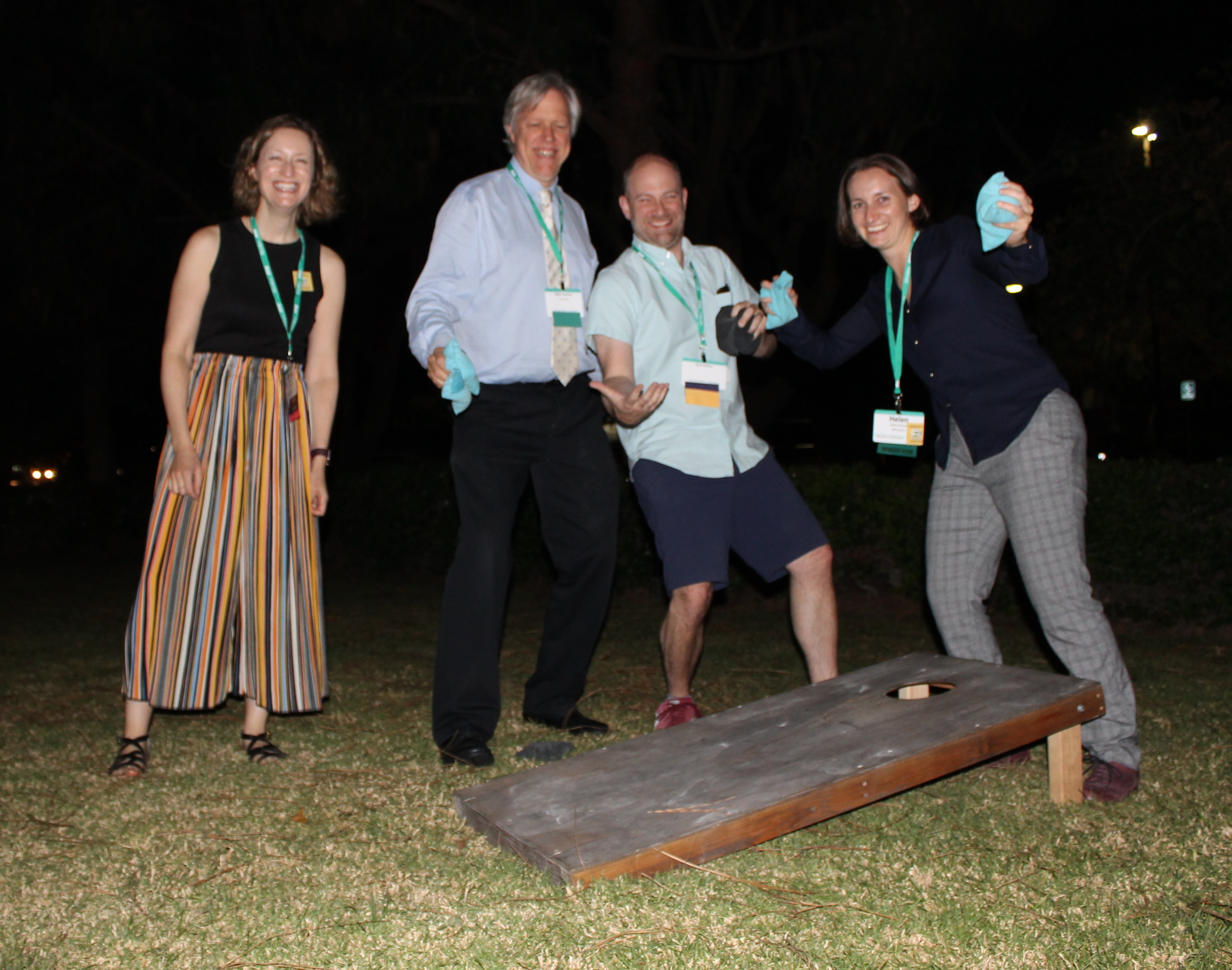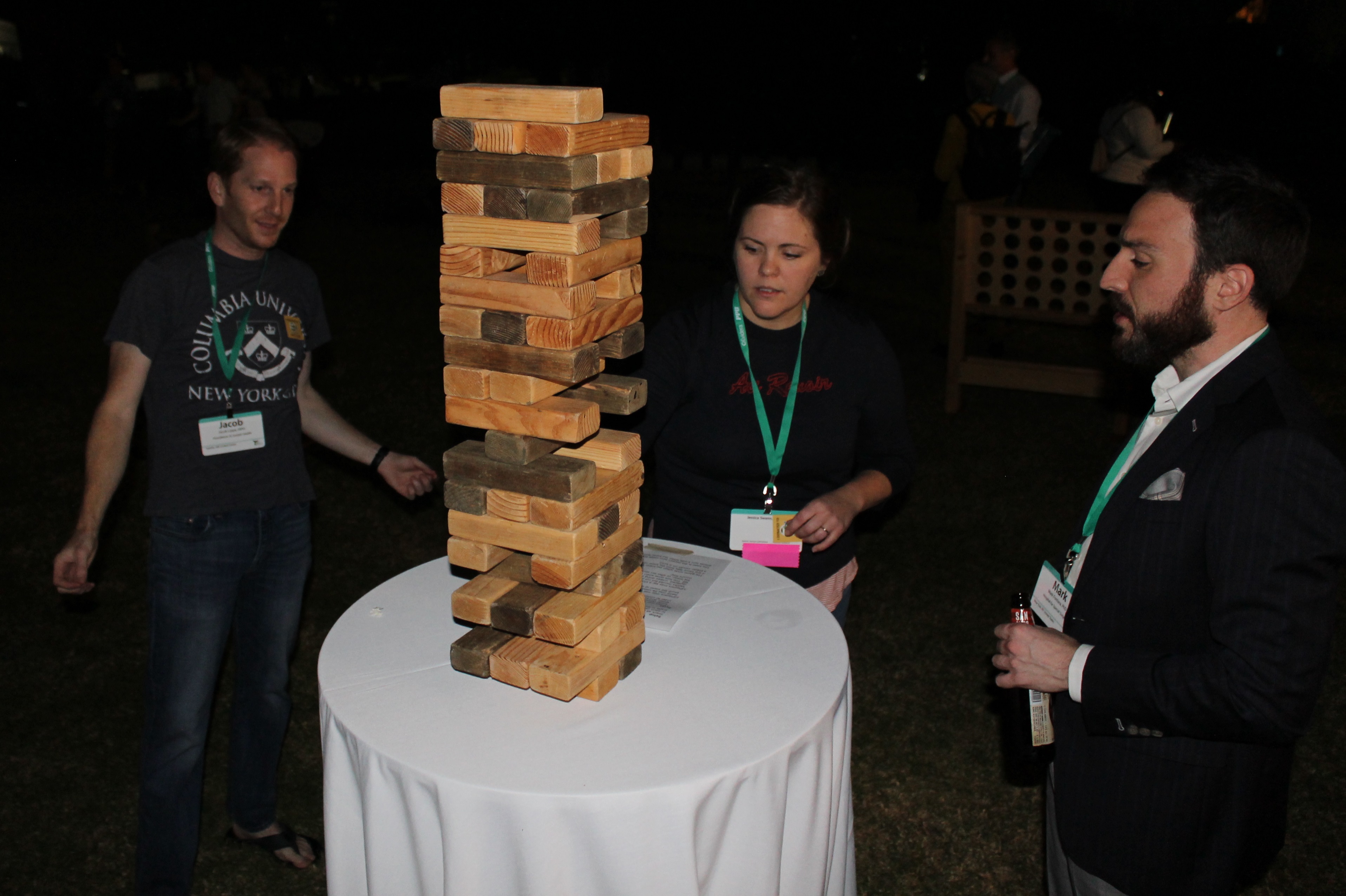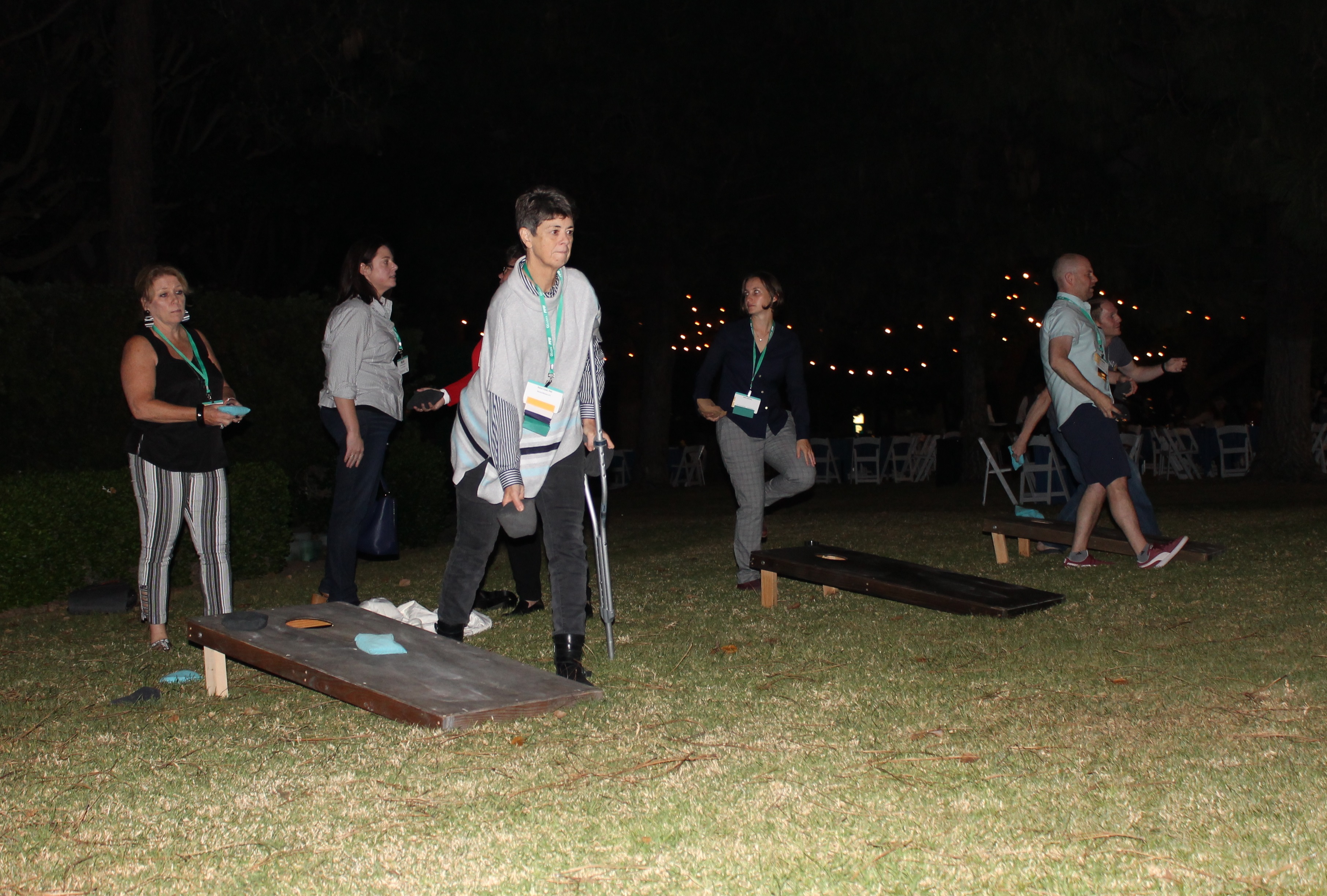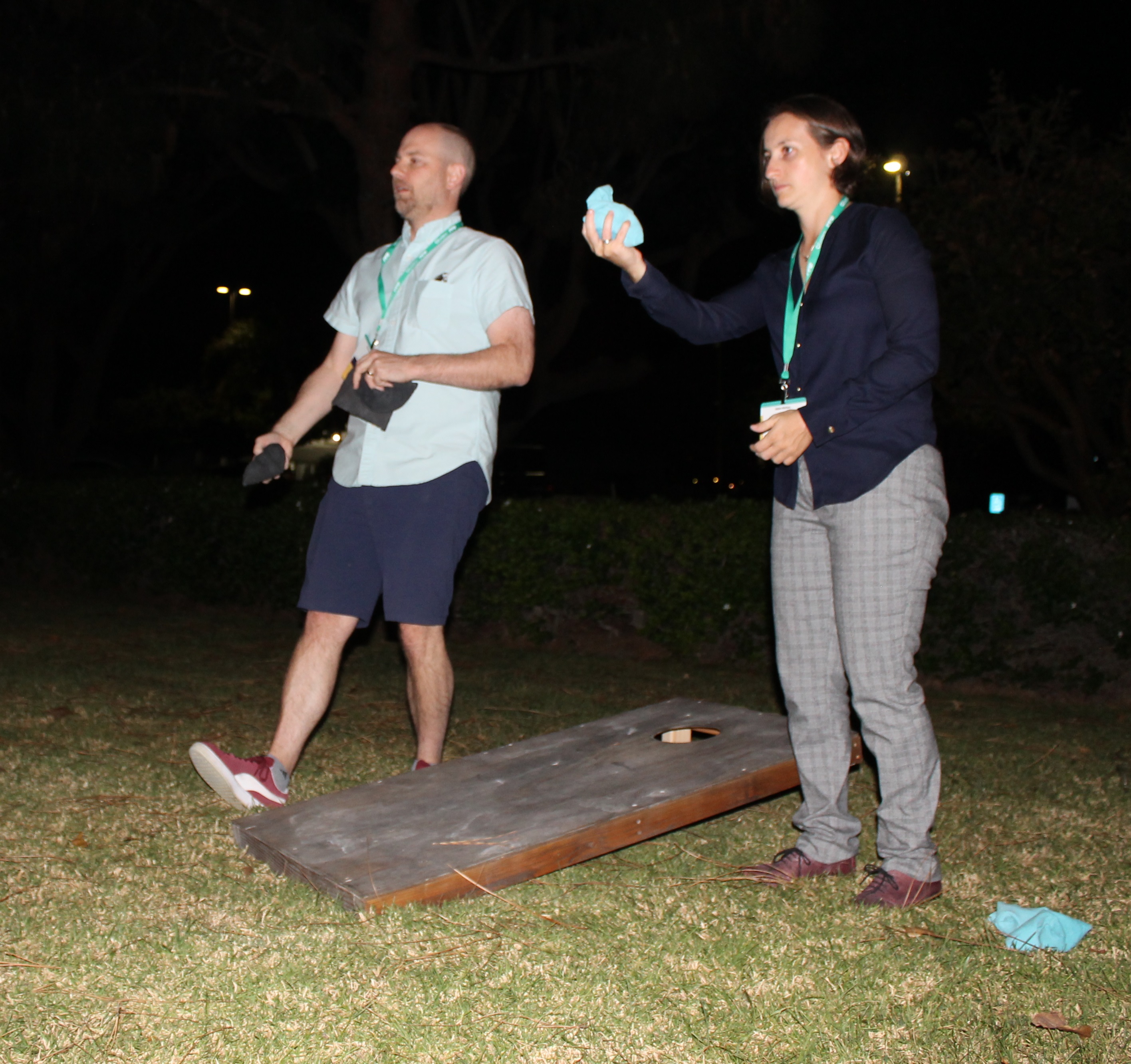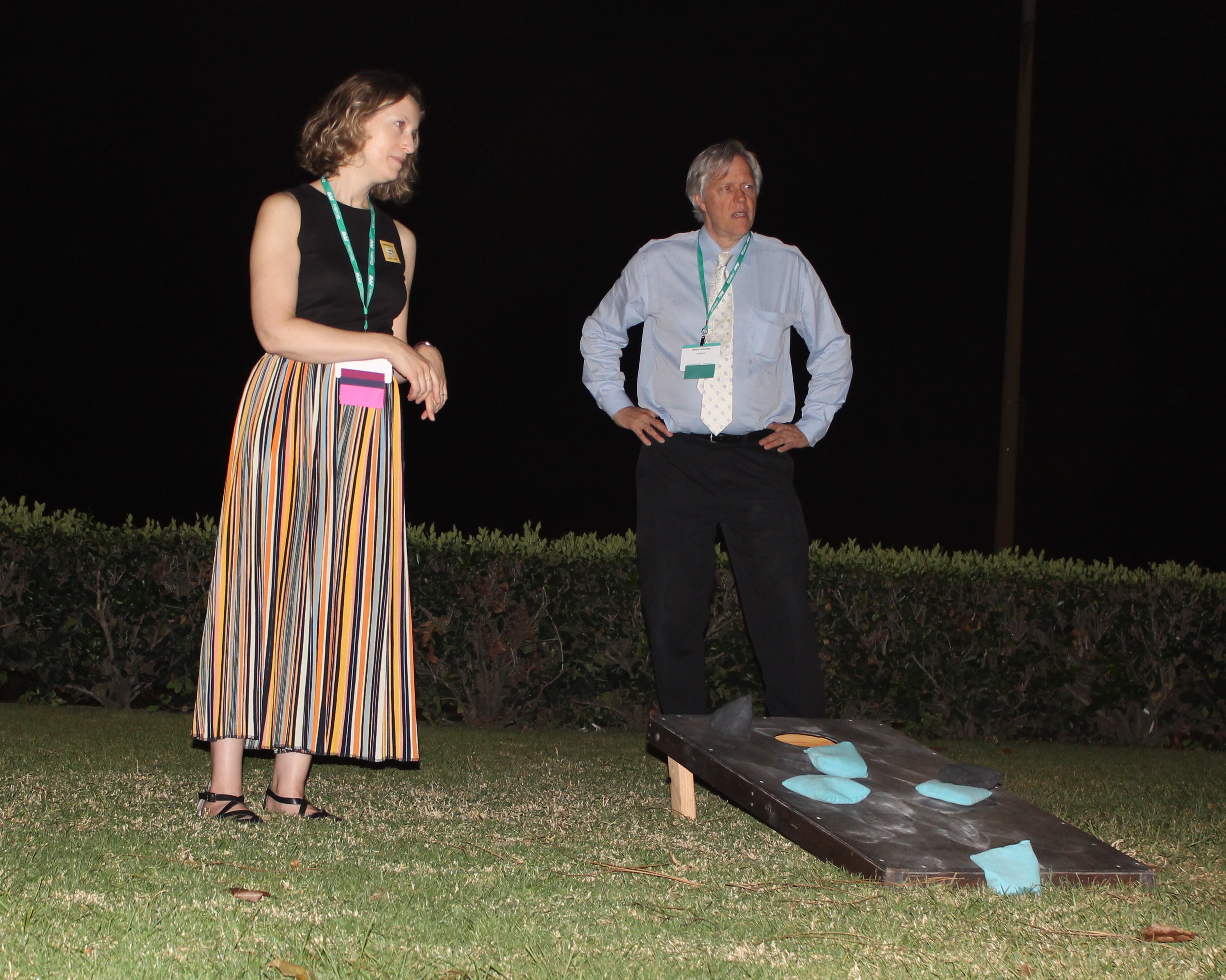 This year's Annual Conference offered several exciting fundraising events with all proceeds going to the Travel Scholarship Program. It all kicked off at the Welcome Reception Sunday evening where lawn games were available, including bag toss, Connect Four, Jenga and ladder golf.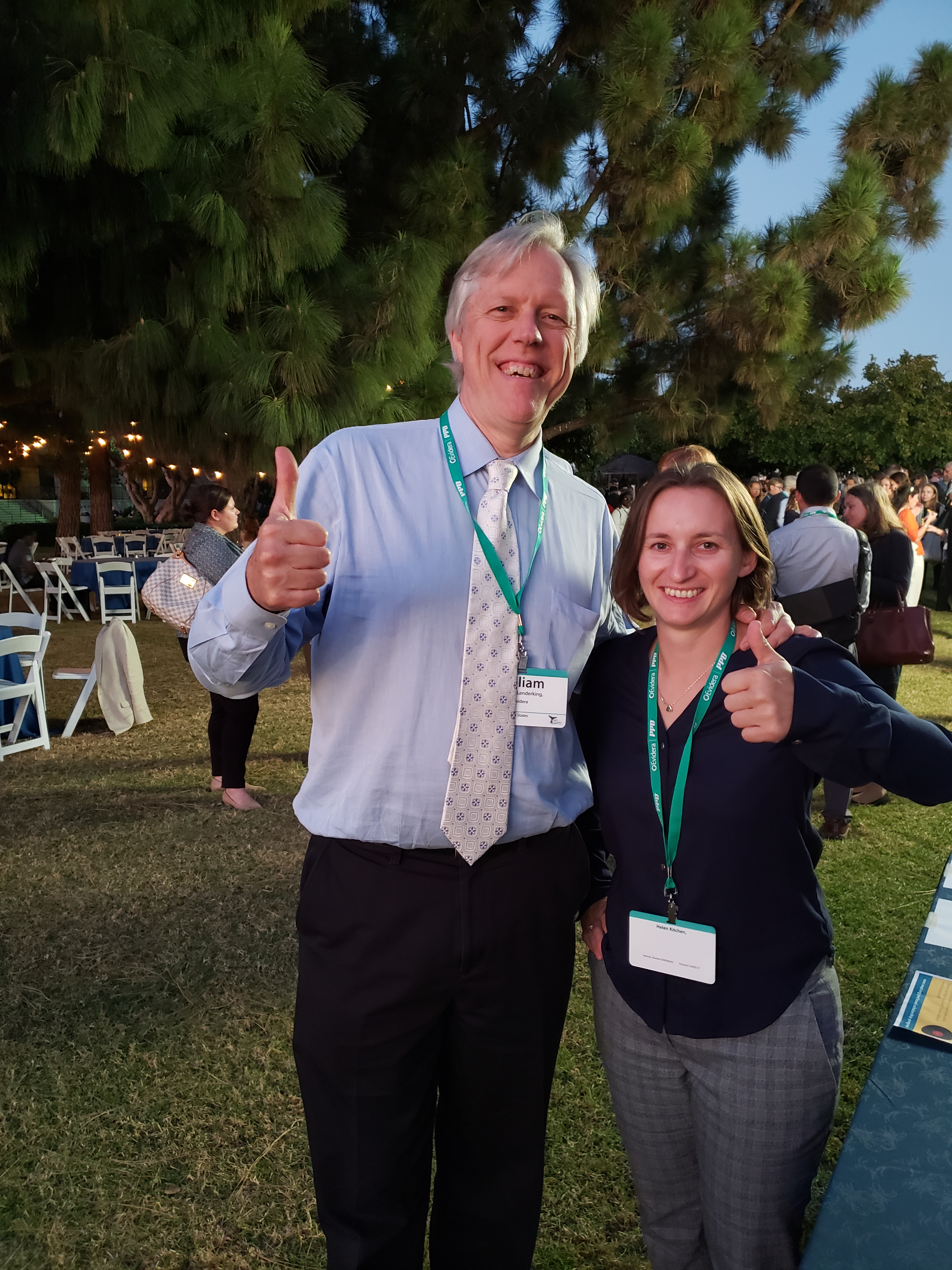 King and the Kitchen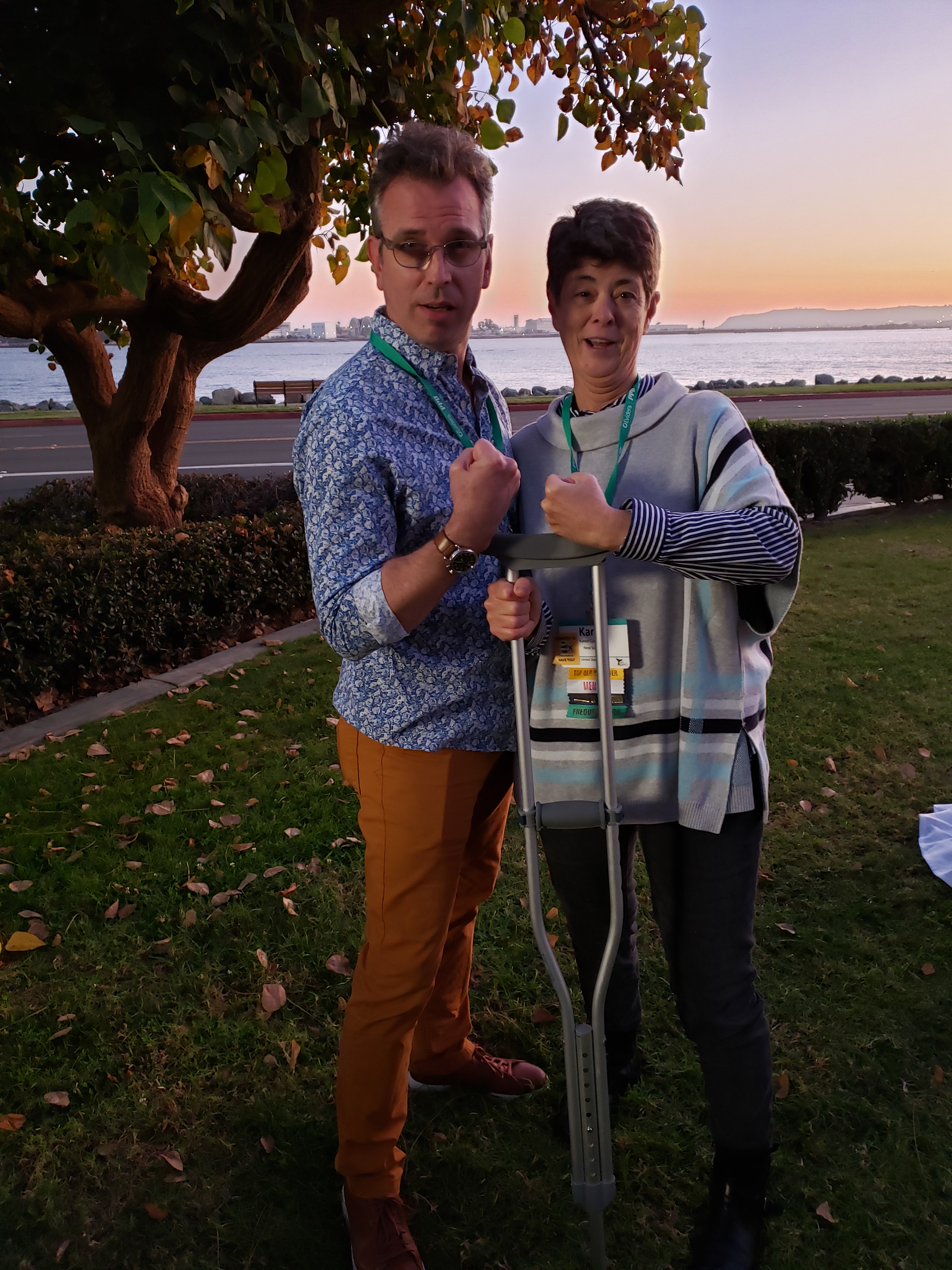 The Special K's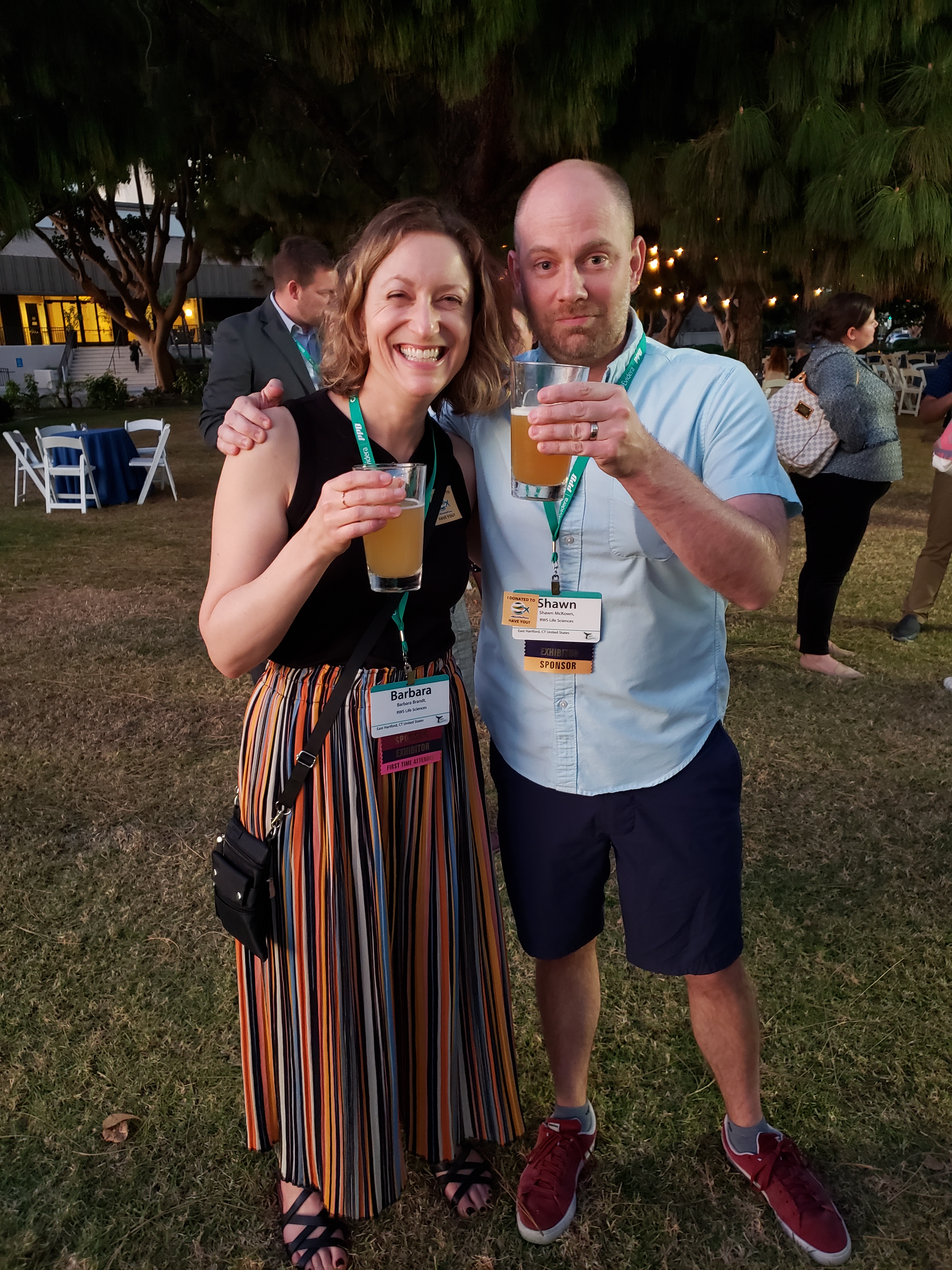 Flinguistic Validation
Stacie Hudgens and Aiste Guobyte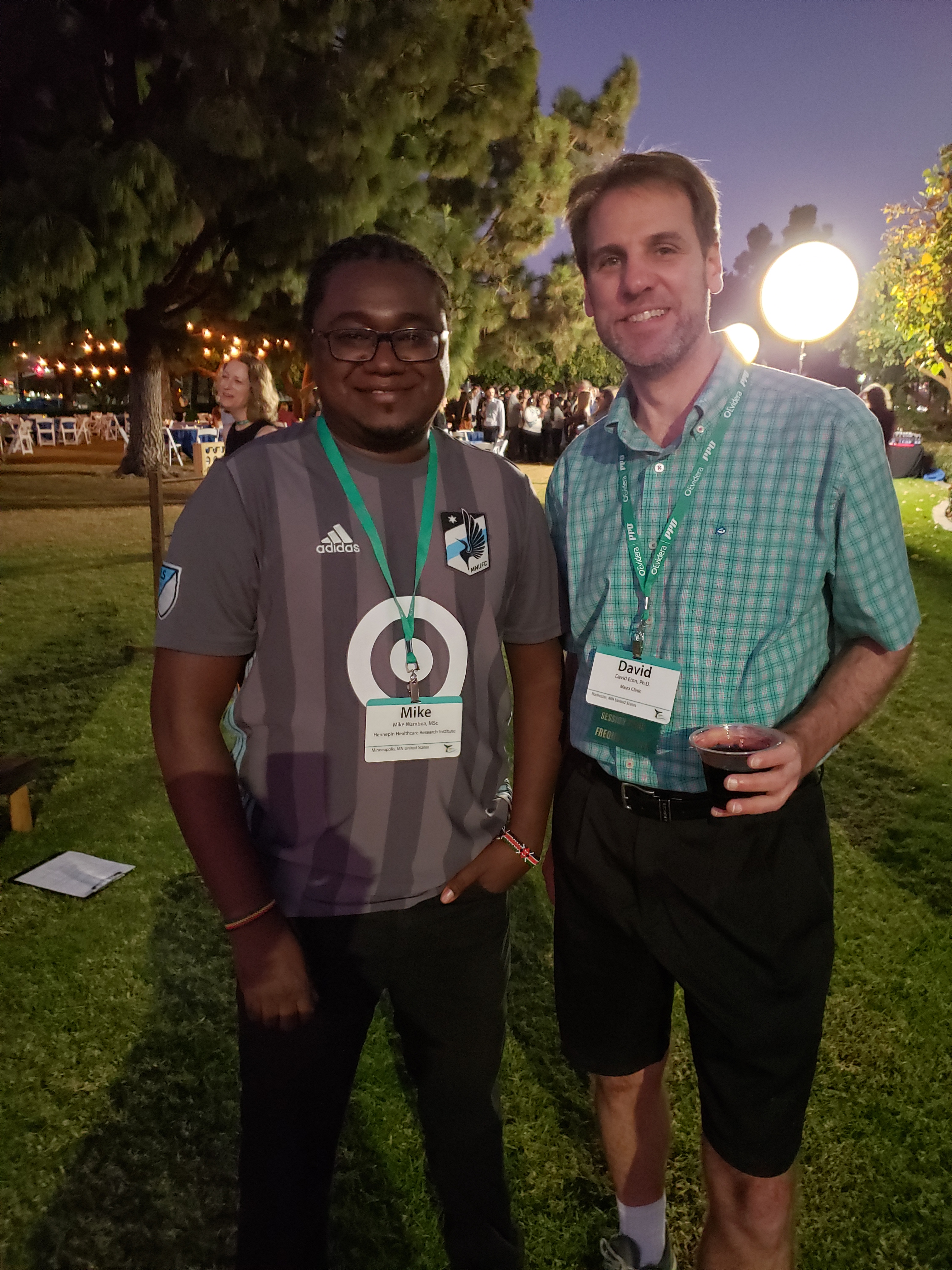 TeamBOT
CH-SIG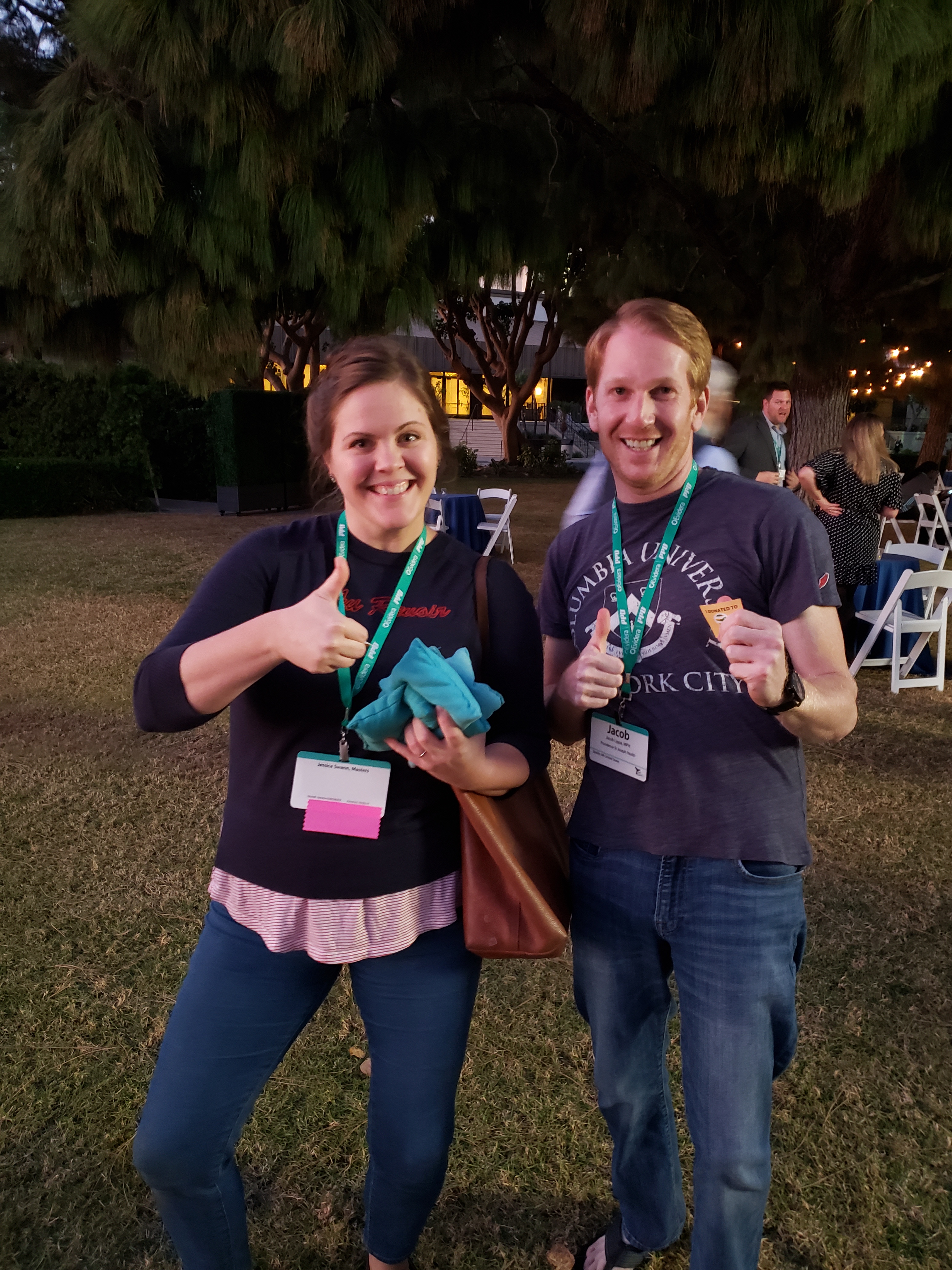 Team Prov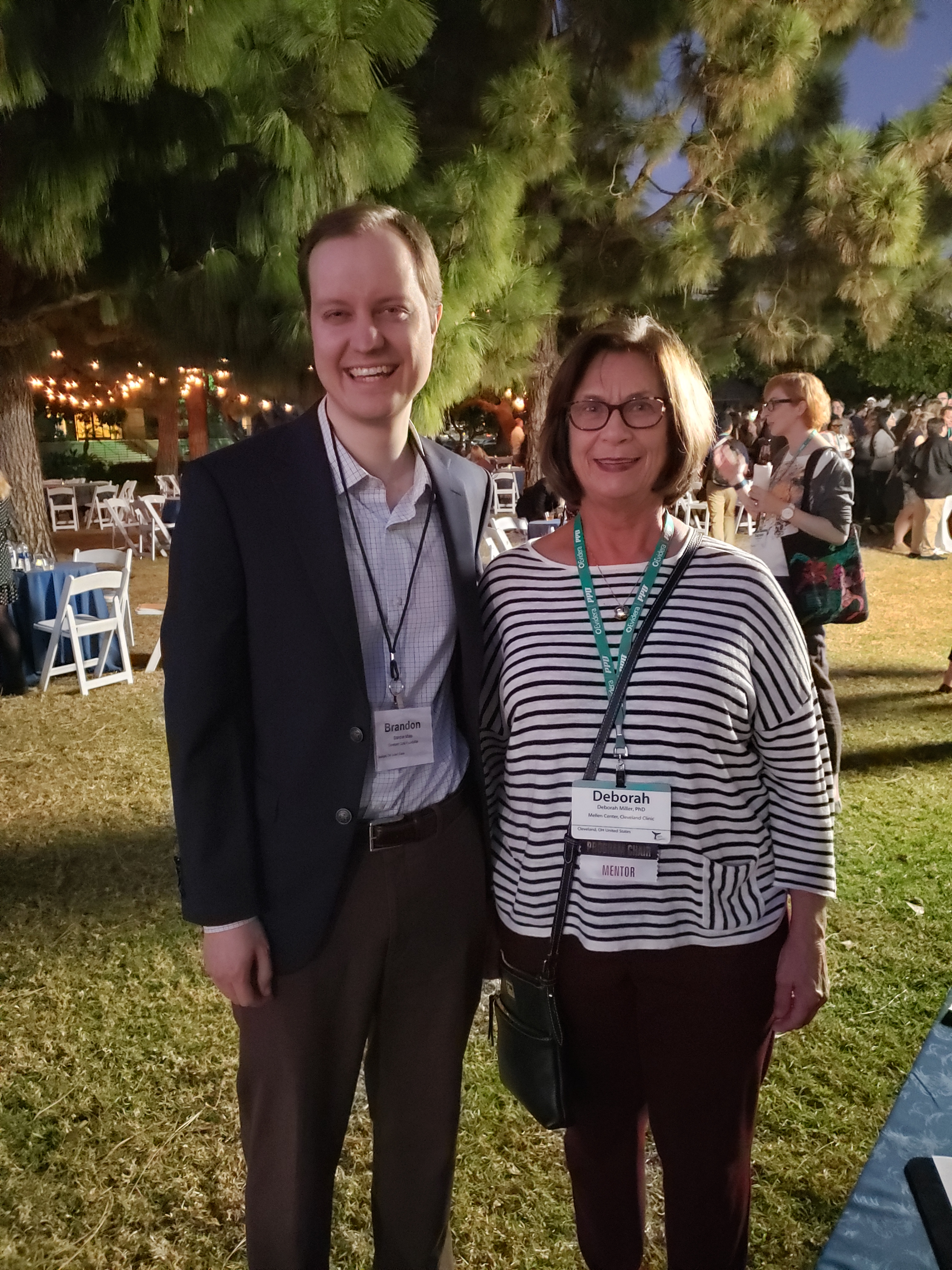 Mellen Ballers
ISOQOL also held its first ever Bag Toss Tournament! Eight teams competed for two $100 Amazon gift cards and a trophy, which was presented during the ISOQOL Awards and Member Business Meeting. Congratulations to King and the Kitchen, William Lenderking and Helen Kitchen, the winning team!
Thank you to all the following teams for competing: The Special K's (Karon Cook and Kevin Weinfurt), Flinguistic Validation (Shawn McKown and Barbara Brandt), Stacie Hudgens and Aiste Guobyte, TeamBOT: We Work Too Hard (David Eton and Mike Wambua), CH-SIG (Nalin Payakachat and Jeanne Landgraf), Team Prov (Jessica Swann and Jacob Lippa), and Mellen Ballers (Deborah Miller and Brandon Moss). Additional thanks to those who donated in the name of their favorite team!
At this year's social event, ISOQOL collected dollar donations for every song request. This was a truly fun and unique experience, and we danced the night away while contributing to a good cause!
Your donations have moved the plane over 8,900 kilometers from the 2019 Annual Conference location in San Diego to the 2020 Annual Conference location, Prague, Czech Republic. Thank you to our donors and Frequent Flyers. Special thanks to our corporate scholarship sponsor, Optum, for pledging a donation to the #MovethePlane Travel Scholarship Fundraiser. Optum presented their donation to ISOQOL during the 2019 Annual Conference.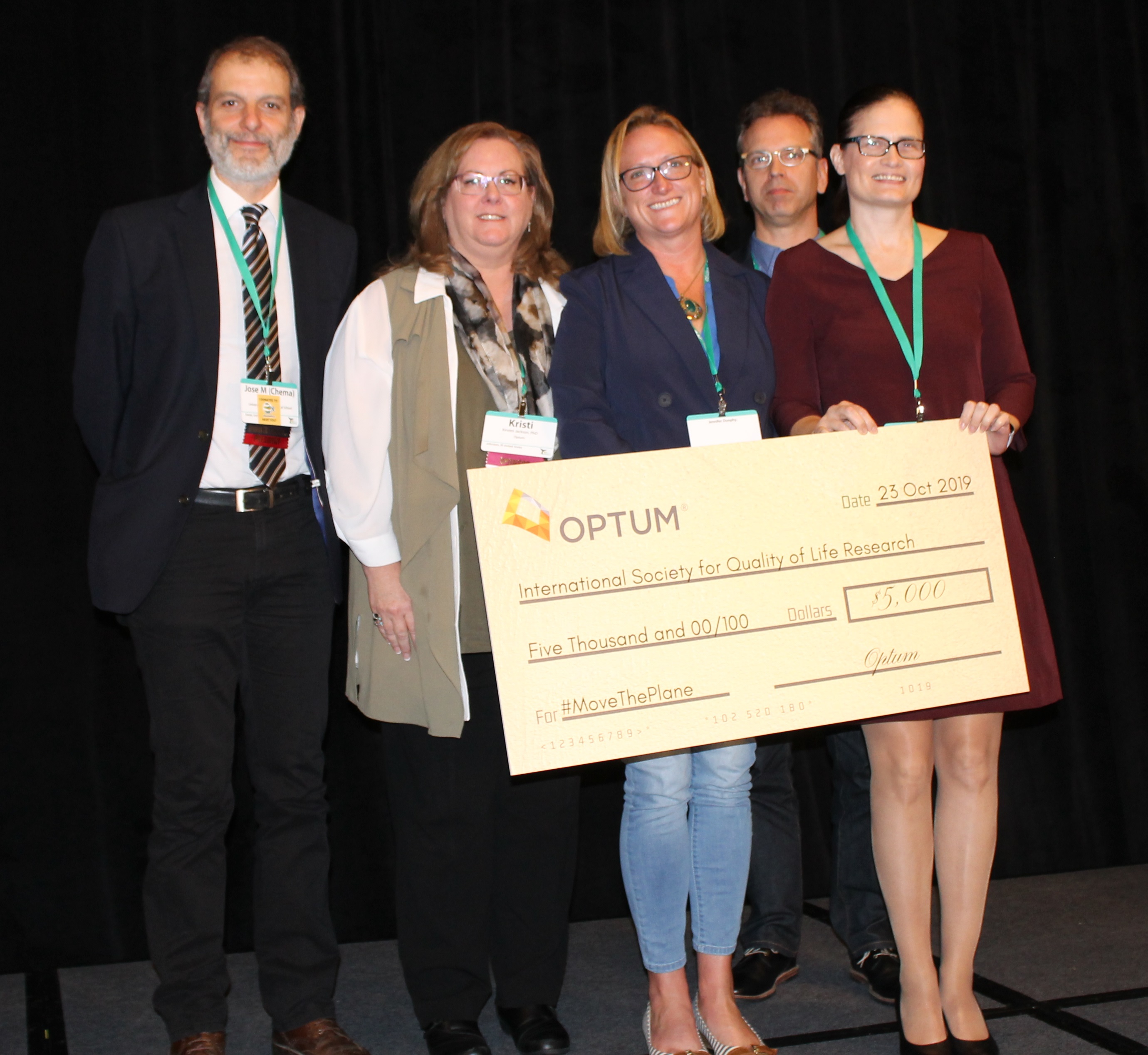 Every dollar donated helps ISOQOL send another person to next year's Annual Conference. Help us raise more Travel Scholarship funds by Giving Tuesday on 3 December 2019. Donate online today or download the donation form.
Stay tuned to find out what fundraising events will be available at next year's Annual Conference in Prague!

The International Society for Quality of Life Research (ISOQOL) is a global community of researchers, clinicians, health care professionals, industry professionals, consultants, and patient research partners advancing health related quality of life research (HRQL).
Together, we are creating a future in which patient perspective is integral to health research, care and policy.