Conference 
ISOQOL Annual Conference
The ISOQOL Annual Conference brings together researchers, industry representatives from pharmaceutical, biotechnology and mobile health device fields, clinicians, patient research partners and regulatory officials from around the world. Students, new investigators, established professionals and late-career professionals all have a place at ISOQOL. During this conference attendees have the opportunity to attend and/or present in general scientific sessions. The numerous educational, collaborative and networking opportunities ensure value for attendees in any career stage.
Future Annual Conference Locations
2023 – Calgary, Alberta, Canada
30 Years of ISOQOL: Quality of Life – making it relevant
Past Annual Conferences
29th Annual Conference
Redefining boundaries – breaking new ground in patient-centered outcomes research
19 – 22 October 2022
Prague, Czech Republic
2022 Program
Abstract Supplement
28th Annual Conference
Making valid decisions: Learning from Patient Reported Outcomes
12 – 28 October 2021
Virtual Event
2021 Program
Abstract Supplement
27th Annual Conference
2020 THE FUTURE IS NOW: A Vision for the Future of Outcomes Measurement and Quality of Life Research
19 – 23 October 2020
Virtual Event
2020 Program
Abstract Supplement
26th Annual Conference
Assessment, action and accountability: Achieving optimal patient-centered outcomes through quality of life research
20 – 23 October 2019
San Diego, California, United States
2019 Program
Abstract Supplement
25th Annual Conference
PROs in the digital age: New frontiers in research, policy and practice
24 – 27 October 2018
Dublin, Ireland
2018 Program
Abstract Supplement
24th Annual Conference
Embracing complexity: Using patient-reported outcomes to generate real world evidence
18 – 21 October 2017
Philadelphia, Pennsylvania, United States
2017 Program
Abstract Supplement
23rd Annual Conference
Successful strategies for dealing with the challenges in quality of life research
19 – 22 October 2016
Copenhagen, Denmark
2016 Program
Abstract Supplement
22nd Annual Conference
The matrix: Quality of life in social context
21 – 24 October 2015
Vancouver, British Columbia, Canada
2015 Program
Abstract Supplement
21st Annual Conference
Quality of life: Advancing measurement science and transforming healthcare
15 – 18 October 2014
Berlin, Germany
2014 Program
Abstract Supplement
20th Annual Conference
Energizing the science of quality of life research: Where have we been and where can we go?
9 – 12 October 2013
Miami, Florida, United States
2013 Program
Abstract Supplement
19th Annual Conference
The journey of quality of life research: A path towards personalized medicine
24 – 27 October 2012
Budapest, Hungary
2012 Program
Abstract Supplement
18th Annual Conference
Pushing the boundries: Frontiers of quality of life research
26 – 29 October 2011
Denver, Colorado, United States
2011 Program
Abstract Supplement
17th Annual Conference
Translating quality of life measurement into decision making
27 – 30 October 2010
London, United Kingdom
2010 Program
Abstract Supplement
16th Annual Conference
Integrating HRQOL in health care policy, research and practice
28 – 31 October 2009
New Orleans, Louisiana, United States
2009 Program

15th Annual Conference
Research and action: Toward good quality of life and equity in health
22 – 25 October 2008
Montevideo, Uruguay
2008 Program

14th Annual Conference
Health related QOL research: From measurement to understanding
10 –13 October 2007
Toronto, Ontario, Canada
2007 Program

13th Annual Conference
HRQOL research: Making an impact in the real world
10 – 14 October 2006
Lisbon, Portugal

12th Annual Conference
Building bridges to enhance quality of life
19 – 22 October 2005
San Francisco, California, United States
2005 Program

11th Annual Conference
16 – 19 October 2004
Hong Kong, China

10th Annual Conference
12 – 15 October 2003
Prague, The Czech Republic

9th Annual Conference
30 October – 2 November 2002
Orlando, Florida, United States

8th Annual Conference
7 – 10 November 2001
Amsterdam, The Netherlands

7th Annual Conference
29 – 31 October 2000
Vancouver, British Columbia, Canada

6th Annual Conference
3 – 6 November 1999
Barcelona, Spain

5th Annual Conference
15 – 17 November 1998
Baltimore, Maryland, United States

4th Annual Conference
5 – 8 November 1997
Vienna, Austria

3rd Annual Conference
24 – 27 October 1996
Manila, The Philippines

2nd Annual Conference
14 – 17 October 1995
Montreal, Quebec, Canada

Inaugural Annual Conference
2 February 1994
Brussels, Belgium

Symposium
ISOQOL Measuring What Matters Symposium
Measuring What Matters (MWM) is a virtual symposium focused on a specific/niche topic selected from member-submitted proposals. While held annually, the topic changes each year to allow engagement from the diverse membership and participation from the broader QOL community.
MWM is intended to have a more targeted focus than the ISOQOL Annual Conference. Though a few past MWM Symposia have taken place in the United Sates, MWM is now permanently a virtual event. A call for topic proposals is released to the membership every August.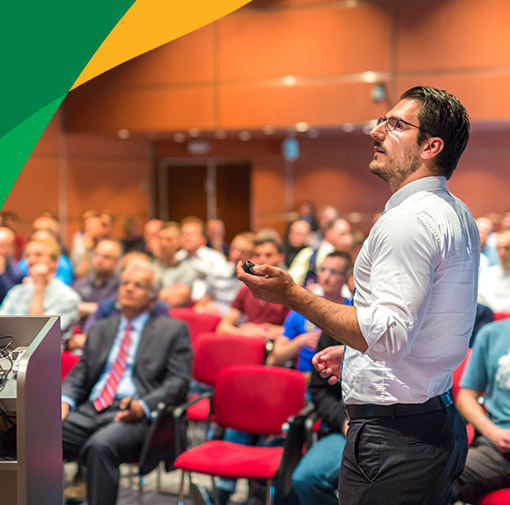 Future Measuring What Matters Symposium Topics and Locations
2023 – Virtual Event
Measuring what matters in oncology: Translating research into clinical practice using clinical quality registries
Past MWM Symposia
5th Measuring What Matters Symposium
Measuring What Matters in Child Health: Challenges, Developments and Opportunities
18-19 July 2022
Virtual Event
2022 Program and Archived Sessions
4th Measuring What Matters Symposium
Intensive longitudinal measurement: Methodologies for collecting, analyzing and interpreting patient-generated data from daily diaries, wearables and sensors
19-20 July 2021
Virtual Event
2021 Program and Archived Sessions
3rd Measuring What Matters Symposium
Development and stakeholder perspectives of core outcomes sets
10 & 17 September 2020
Virtual Event
2020 Program and Archived Sessions
2nd Measuring What Matters Symposium
How should we be measuring functioning as a marker of clinical benefit in clinical trials?
23 – 24 July 2018
Washington, D.C., United States
2018 Program
Inaugural Measuring What Matters Symposium
Bridging industry regulatory needs with what matters to patients and clinicians
25 – 26 July 2016
Washington, D.C., United States
2016 Program
2023 Measuring What Matters Symposium
Measuring what matters in oncology: Translating research into clinical practice using clinical quality registries
Virtual Event
18 July 2023
30th Annual Conference
30 Years of ISOQOL: Quality of Life – making it relevant
Calgary, Alberta, Canada
18 – 21 October 2023
31st Annual Conference
Cologne, Germany
13 – 16 October 2024
Upcoming ISOQOL Education Courses
There are currently no upcoming courses scheduled.
Upcoming Partner/Affiliate Events
7th National PROMs Research Conference
22 June 2023 – University of Sheffield, United Kingdom
Now in its 7th year, the National PROMs Research Conference 2023 theme is 'PROMs Across the Lifespan.' The conference focuses on researcher-led activities on methodologies around developing, testing and using PROMs in different contexts and settings. The event includes a mixture of plenary sessions, oral presentations, and posters by PROMs researchers from across the UK. This event brings together leading experts and early career researchers to engage with the latest advances in PROMs research and implementation.
Registration is now open! Book your place using the link below. 

The International Society for Quality of Life Research (ISOQOL) is a global community of researchers, clinicians, health care professionals, industry professionals, consultants, and patient research partners advancing health related quality of life research (HRQL).
Together, we are creating a future in which patient perspective is integral to health research, care and policy.