Lock in Last Year's Registration Rate
Register now for the 2023 ISOQOL Annual Conference, the premier learning and networking opportunity for researchers, students, clinicians, regulatory agency professionals, and industry representatives engaged in health related quality of life research. Four exciting plenary topics, along with symposia, workshops and roundtables, have been added to the Scientific Program, with more details to come soon.
Don't miss out: register by 28 June, 6:59 pm CDT, and save up to 18%* with Early Bird Registration!
*Percentage discount depends on the registrant's member type.
Attention, Oral/Brief/Poster Presenters
Acceptance notifications for oral, oral brief, and poster abstracts have been sent out to presenting authors. All presenters must use the online acceptance and disclosure form to confirm their intention to present by 28 June 2023 in order to be included in the conference program and have their abstract published in the Journal Supplement.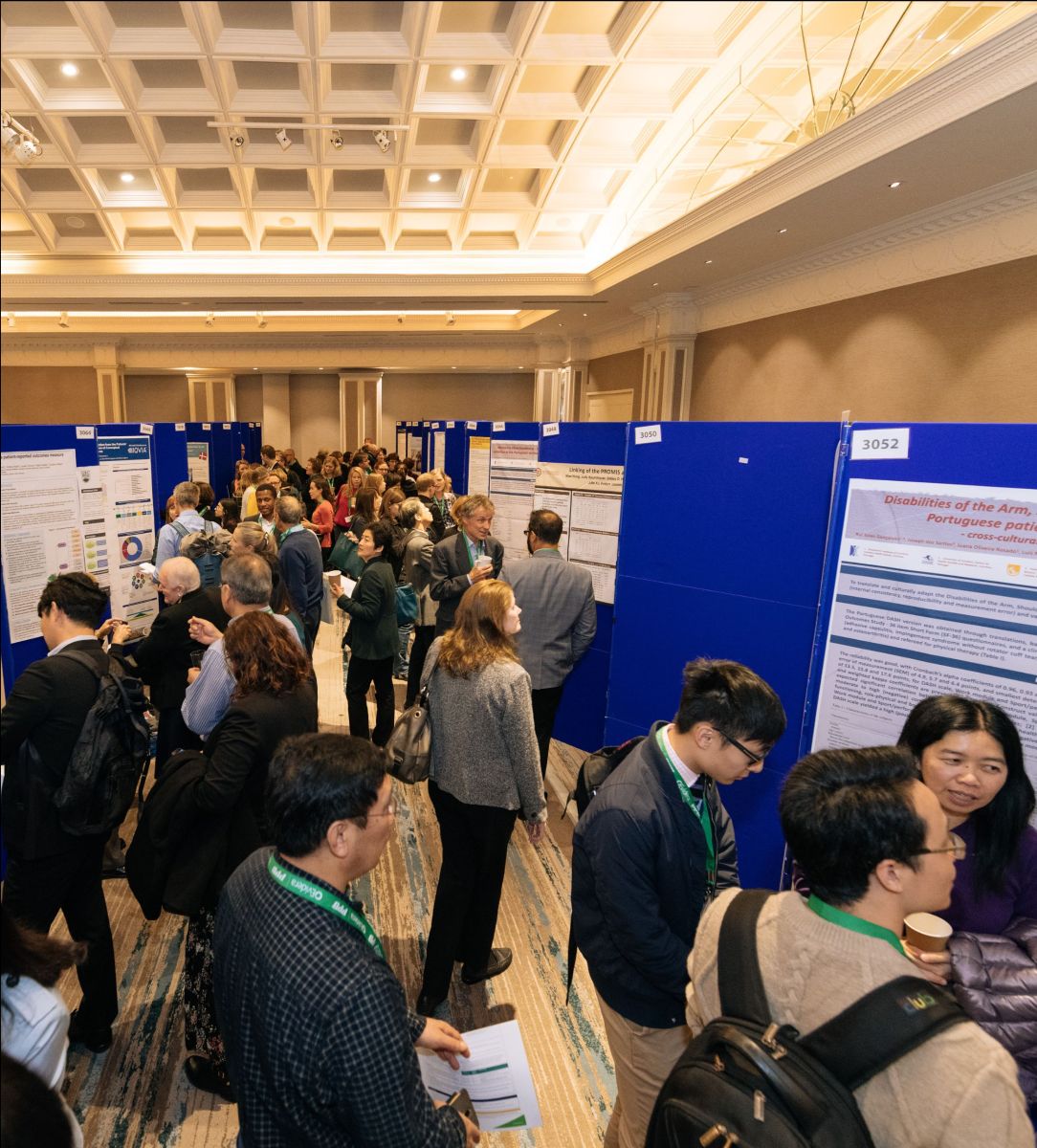 Passport and Visa
For attendees requiring additional entry documentation, advance travel planning and early visa application are important, as visa applications are subject to a great degree of scrutiny. Please procure the necessary visa for traveling to Canada as soon as possible. The ISOQOL office will provide letters of invitation upon request to presenting authors with accepted abstracts, workshops or symposia. Click here for additional travel information. 
Reserve Your Hotel Room for #ISOQOL
Hyatt Regency Calgary is the headquarter hotel for the ISOQOL 30th Annual Conference. ISOQOL attendees who book in the group block will receive a discounted rate of $219 CAD per night (exclusive of taxes and fees).
Rooms at the discounted rate are available until the room block reaches capacity, or through 20 September 2023. Be sure to book your room as soon as possible. Details and a booking link are available using the button below.
We strongly encourage attendees to book their stay at the Hyatt Regency Calgary, the annual conference headquarter hotel. ISOQOL commits to a room block at the hotel on behalf of the attendees and has a financial obligation to fill the contracted rooms. Please help us to avoid potential penalties and support the conference by staying at the headquarter hotel. Thank you!

The International Society for Quality of Life Research (ISOQOL) is a global community of researchers, clinicians, health care professionals, industry professionals, consultants, and patient research partners advancing health related quality of life research (HRQL).
Together, we are creating a future in which patient perspective is integral to health research, care and policy.