Activities for the 30th Annual Conference will take place at the Hyatt Regency Calgary. The hotel is located in the heart of downtown Calgary and has great proximity to touristic attractions and easy access to public transportation and shopping areas.
Hyatt Regency Calgary
700 Centre Street SE
Calgary, Alberta, Canada
T2G 5P6
Telephone: +1 403 717 1234
Email: salescalrc@hyatt.com
Hotel Website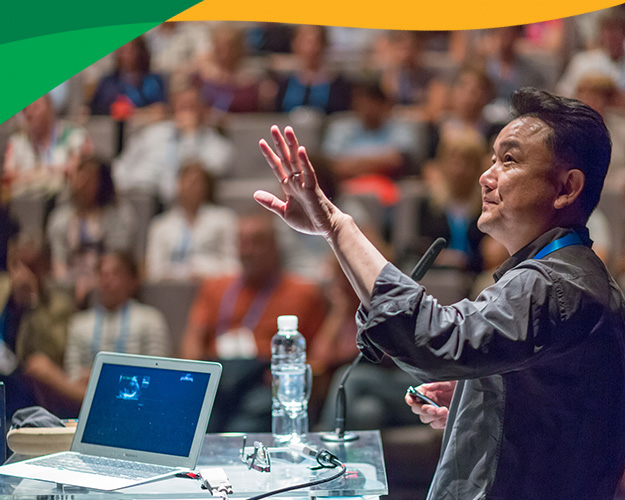 Room Reservations
The ISOQOL room block is now sold out. There are other hotels nearby and within walking distance that you might want to consider. Please note that ISOQOL does not have other room blocks, nor arrangements with other hotels.
Hyatt Regency Calgary is the headquarter hotel for the ISOQOL 30th Annual Conference. ISOQOL attendees who book in the group block will receive a discounted rate of $219 CAD* (approximately $170 USD ). Please click on the drop downs below for more room rates and hotel provisions/clauses.
*Please note:

The room rate does not include applicable taxes and fees (currently 12.27%), applicable service fees, and/ or hotel-specific fees in effect at the time of the event.
The room rate does not include breakfast.
Rooms at the discounted rate are available until the room block reaches capacity, or through 20 September 2023. Discounted room rates are not guaranteed after this date.
We  strongly encourage attendees to book their stay at the Hyatt Regency Calgary, the annual conference headquarter hotel. ISOQOL commits to a room block at the hotel on behalf of the attendees and has a financial obligation to fill the contracted rooms. Please help us to avoid potential penalties and support the conference by staying at the headquarter hotel. Thank you!
Why stay at the conference hotel?
Enhance your conference experience with convenient access to the conference activities/sessions and networking events
Easily return to your room if you forget something or need a break
Benefit from a discounted room rate negotiated for ISOQOL attendees
No worries with planning your commute to the conference hotel
Great location in the heart of downtown Calgary, with bonus proximity to the C-Train and the free fare zone (7th Avenue corridor)
ISOQOL Room Rates
Hotel rates are quoted in Canadian Funds and do not include applicable taxes and fees (currently 12.27%), applicable service fees, and/or hotel-specific fees in effect at the time of the event. Rates increase based on occupancy. The room rates do not include breakfast.
Please note: Rooms at the discounted rate are available until the room block reaches capacity, or through 20 September 2023. Discounted room rates are not guaranteed after this date.
Check in after 3:00 pm | Check out by 12:00 pm
Booking Your Room
When booking online, you will be asked to provide payment information in order to secure your reservation (credit card guarantee required). For your protection, the reservation processing is handled on a secured server that encrypts your credit card information. Your credit card will not be charged at the time of reservation.
A deposit will be charged prior to your arrival at the hotel. On 12 October 2023, a non-refundable deposit equal to a one-night room and taxes will be charged to the credit card provided. The deposit will be forfeited if the reservation is cancelled after 12 October.
When booking your room via email or by phone please make sure to mention the ISOQOL room block (Group Code: G-ISLQ ) in order to benefit from the discounted room rate. Please be sure to request a confirmation number or ask for a written confirmation email.
Hotel Cancellation Policy
72-Hours Cancel. 1 Night No Refund Deposit On 12 Oct. 2023
Should you need to make changes to your hotel reservation or cancel, access this page or contact the hotel directly.
For further questions, please visit the Hyatt Regency FAQ page
Transfer from Calgary International Airport (YYC) to Hyatt Regency Calgary
Distance: 19 km/12 miles
Taxi/Uber service from the YYC to the hotel takes approximately 25 minutes and the average fare is $35 CAD
Bus transfer service is provided by Route 300 (direct) from the Calgary International Airport to downtown. Catch the bus (Route 300) from the airport at Bay 7 (located across Arrivals Door 2) or Bay 32 (located across Arrivals Door 15). The closest downtown station to the conference hotel is SB Centre St S @ 4 Ave SW. From there, walk 3 blocks south and you will arrive at the hotel. Click here to read more about fares, bus schedules and other routes.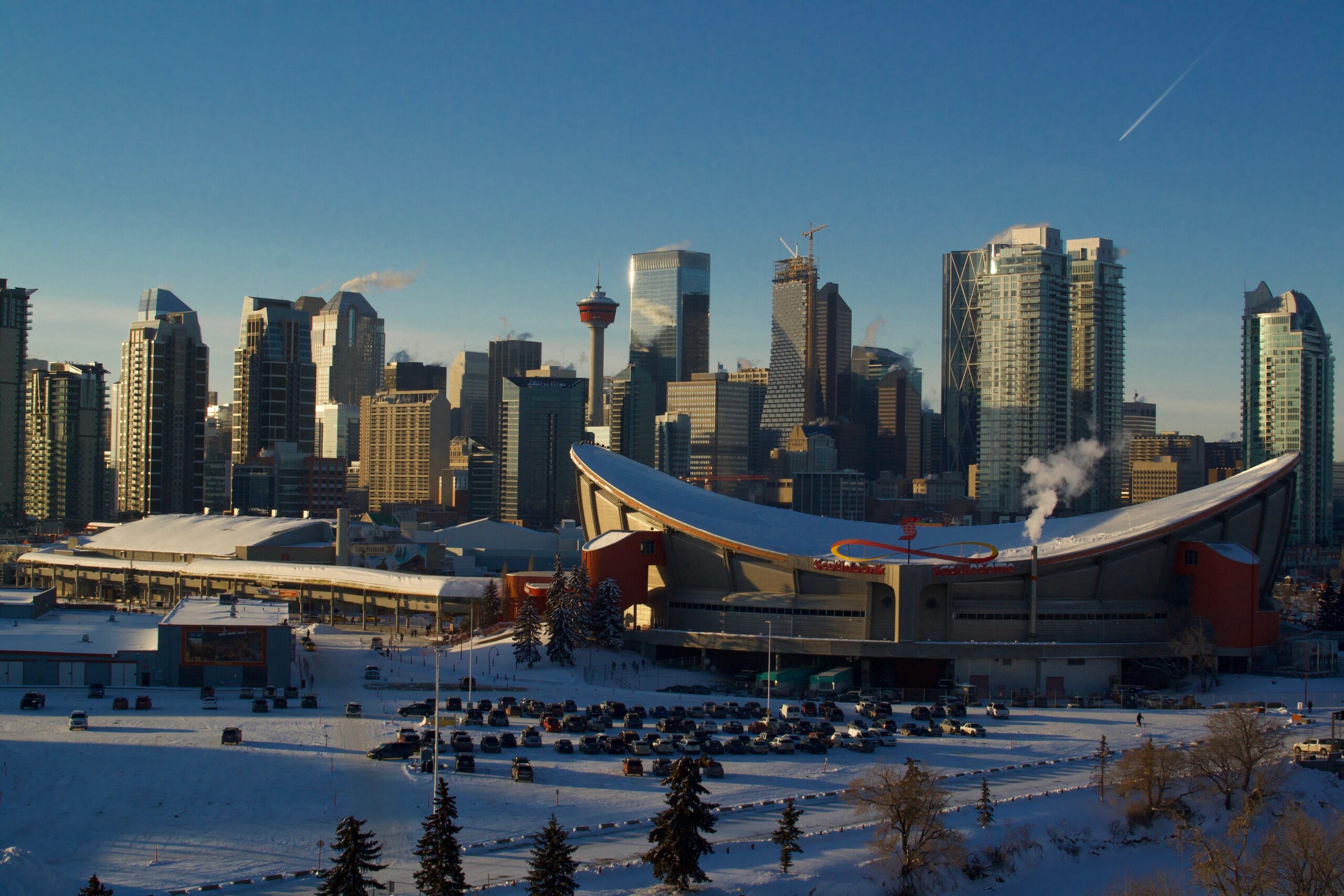 Parking
Hyatt Regency Calgary offers underground parking with in and out privileges for registered guests. For the most up to date parking rates, please visit the hotel page.
Public Transport
Taxi
Should you wish to explore the city, taxis are available 24 hours a day in front of the hotel.
C-TRAIN
The C-TRAIN (Light Rapid Transit) platform is ideally situated adjacent to the hotel and you can travel for only $3.60 CAD per trip. The downtown 7th Avenue corridor is a free fare zone. Rush hour service has a five-minute frequency and off-peak service is reduced to every 15 minutes. The C-TRAIN at 7th Ave SE and 1st St SE gives you access to Christie Park or Saddle Ridge. This train does not go to the airport. Click here to read more about fares, bus schedules and other routes.
View the C-train map
Passport and Visa
For attendees requiring additional entry documentation, advance travel planning and early visa application are important as visa applications are subject to a great degree of scrutiny. It is strongly suggested that all attendees review the website below and/or contact their local embassy to determine what, if any, travel documents they will need to travel to Canada.
Visit Canada
This website is for reference only and it is not a comprehensive resource. Attendees are responsible to complete their own research pertaining to necessary documents.
The ISOQOL office will send letters of invitation upon request. Please note, in order to receive this letter, participants must be the presenting author on an accepted abstract at the Annual Conference. ISOQOL cannot issue letters for family members or other individuals without an abstract.
It should be understood that this letter is only to help participants raise travel funds or obtain a visa, and is not a commitment on the part of ISOQOL to provide financial support.
To find out if a visa is required to enter the country, or how long an application will take to process, please check with your local embassy. Please note that ISOQOL is unable to contact the Embassy on your behalf. It is the responsibility of each delegate to make the necessary arrangements related to this process. We advise you to request a letter of invitation from ISOQOL at your earliest convenience.
To request a letter of invitation, email the ISOQOL Office at info@isoqol.org. Please include the following:
Full name, postal, and email address of each individual requesting a letter of invitation
Embassy or consulate to which the letter should be addressed
Letters of invitation will be emailed to the requesting individual, NOT to the embassy or consulate. Please allow up to five (5) business days for processing your request.
Coat Check
Given that most of our attendees are staying at the conference hotel, ISOQOL does not accommodate coat or luggage check at the registration desk. Attendees are responsible for their belongings.
Business Centre
Please visit the hotel's self-service Business Centre for administrative needs such as printing and making copies, fax machine or shipping a package. Hours: Open 24 hours, daily.
ISOQOL Staff cannot offer assistance with onsite printing.
Visit Calgary
Make the most of your visit to Calgary! Check out the page below for recommendations on local cuisine, tourist attractions, pre & post conference getaways, and more! 
About Calgary (Courtesy of Tourism Calgary)
Touristic attractions near the hotel
Restaurants within the hotel
Thomsons Kitchen & Bar: Casual breakfast, all-day dining, Sunday brunch and after-work drinks destination serving authentic Canadian cuisine prepared in a modern way.
Baker's Coffee Shop: Offers freshly brewed coffee, gourmet sandwiches, pastries and desserts served in transportable packages.
Room Service: Enjoy dining in the privacy of your room. Available 24 hours.
Health and Safety Guidance
Below is the updated health and safety guidance ISOQOL has adopted for the 2023 Annual Conference in Calgary, Alberta, Canada, which may be subject to updates as the situation evolves.
In response to the changing conditions of COVID-19 and its variants, ISOQOL adopted the following guidance for the 2023 Annual Conference:
We encourage attendees to be fully vaccinated prior to attending the conference.*
We encourage attendees who are experiencing symptoms indicative of COVID to self-test during the 72-24 hours prior to the conference and only attend if their most recent test is negative.
We ask attendees to respect the comfort level of others while interacting. Please be cognizant of patient research partners in attendance as well as of attendees who interact with patients and people with compromised immune systems on a daily basis.
While mask wearing is not required, ISOQOL will have masks available onsite at the registration desk.
If you experience any COVID symptoms during the conference, we encourage you to take a COVID self-test.
In the event that you test positive for COVID-19 during the Annual Conference, we ask that you please begin isolating immediately.
In the event of an onsite emergency, ISOQOL has a Crisis Response Plan in place. For more information, please view ISOQOL's Policy Manual.
For those needing a test for travel, it is the attendee's responsibility to arrange for the correct testing.
Any changes to these health and safety protocols will be available on this area of the conference website.
*ISOQOL is unable to enforce vaccination policies and mask mandates beyond local ordinance.

The International Society for Quality of Life Research (ISOQOL) is a global community of researchers, clinicians, health care professionals, industry professionals, consultants, and patient research partners advancing health related quality of life research (HRQL).
Together, we are creating a future in which patient perspective is integral to health research, care and policy.