Stronger together: Patient engagement and integration of PROs in pediatric clinical practice and research prioritization
This final session of the 2022 Measuring What Matters Symposium will provide case-studies of
engagement of children and caregivers in the co-design of an ePRO solution in clinical care in a children's hospital in Calgary, Alberta, Canada;
implementation of ePROs in clinical care, the KLIK in the Netherlands;
illustrative example of the assembly of a youth panel for research prioritization and design.
It is anticipated that there will be a youth partner in attendance to describe their experiences.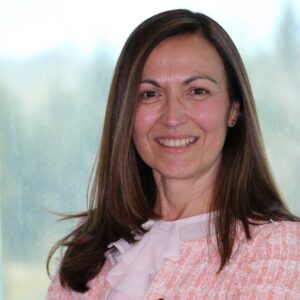 Maria Santana, PhD
University of Calgary
  
Dr. Maria J. Santana is a health services researcher, patient and family-centred care scientist, an Associate Professor in the departments of Pediatrics and Community Health Sciences at the Cumming School of Medicine, University of Calgary. Dr. Santana has received training in clinical pharmacy (BPharm, MPharm, London School of Pharmacy, UK, Universidad La Laguna, Spain), public health and clinical epidemiology (PhD, University of Alberta, Canada). She is the provincial lead, Patient Engagement for the Alberta Strategy for Patient-oriented Research (https://absporu.ca/) and she is the academic leader of the Patient and Community Engagement in Research (PaCER, https://pacerinnovates.ca).
Lotte Haverman, PhD
Emma Children's Hospital
  
Lotte Haverman is a child/adolescent psychologists, working in the Emma Children's Hospital in Amsterdam. She is the director of the KLIK PROM portal. An online PROM portal to measure outcomes in children and parents. This portal is implementated as part of standard care in over 30 hospitals in the Netherlands. Lotte Haverman is member of the Dutch Flemish PROMIS group and translated, validated and collected norm data for the Dutch PROMIS item banks. Her research line mainly focuses on outcomes and intervention for children with chronic health condition and their parents.
Register today to attend Measuring What Matters, a symposium focused on patient-reported outcome measures (PROMs) in child health. Scheduled for 18-19 July 2022, this virtual event will consist of session presentations and live Q&As with the speakers. Recordings of the symposium will be archived for future access for registrants unable to attend the live presentations in July. 

The International Society for Quality of Life Research (ISOQOL) is a global community of researchers, clinicians, health care professionals, industry professionals, consultants, and patient research partners advancing health related quality of life research (HRQL).
Together, we are creating a future in which patient perspective is integral to health research, care and policy.