In the context of medical product development and health outcomes assessment, it is critically important to understand whether the outcome measures and endpoints adequately capture treatment benefit in the target population, for the needs of various key stakeholders. 
During the third session of the 2020 Measuring What Matters Symposium, speakers representing the patient, payer, and regulatory perspectives will discuss their views on and experiences with core outcome sets. These speakers will include Eleanor Perfetto, PhD, National Health Council, and Tom Valuck, MD JD, Discern Health.
Eleanor Perfetto, PhD, National Health Council, Washington, D.C., United States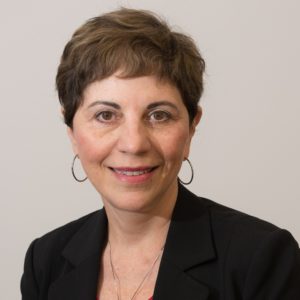 Dr. Eleanor M. Perfetto was named Executive Vice President in January 2019. She also holds a part-time faculty appointment at the University of Maryland, Baltimore School of Pharmacy where she is Professor of Pharmaceutical Health Service Research. Her research and policy work primarily focus on patient engagement in comparative effectiveness and patient centered-outcomes research, medical product development; patient-reported outcome selection and development; and health care quality. Dr. Perfetto holds BS and MS degrees in pharmacy from the University of Rhode Island, and a PhD from the University of North Carolina School of Public Health with concentrations in health policy and epidemiology.
Tom Valuck, MD JD, Discern Health, Washington, D.C., United States
Dr. Tom Valuck is a Partner at Discern Health. He is a thought leader on healthcare system transformation and helps lead the firm's clients achieve better health and health care outcomes at lower cost. Before joining Discern, Dr. Valuck served as Senior Vice President for Strategic Partnerships at the National Quality Foundation (NQF) where he oversaw the Measure Applications Partnership (MAP) and the National Priorities Partnership (NPP). Dr. Valuck also served as a Senior Advisor and Medical Officer at the Centers for Medicare and Medicaid Services, where he advised senior agency leadership regarding Medicare payment and quality of care.
Register today to attend Measuring What Matters, a symposium focused on core outcome sets. Scheduled for 10 & 17 September 2020, this virtual symposium will consist of session presentations and live Q&As with the speakers. Recordings of the symposium will be archived for future access for registrants unable to attend the live presentations in September. 

The International Society for Quality of Life Research (ISOQOL) is a global community of researchers, clinicians, health care professionals, industry professionals, consultants, and patient research partners advancing health related quality of life research (HRQL).
Together, we are creating a future in which patient perspective is integral to health research, care and policy.