Interview with: Tom Willgoss, PhD MSc
Roche
Tom Willgoss, PhD MSc, has been an active ISOQOL member since 2014 and is a candidate for the upcoming 2023 Board of Directors election. Voting in the election is open now through 19 July on the ISOQOL member profile page, and the elected members of the Board of Directors will serve a three-year term beginning at the conclusion of the annual business meeting in October 2023.
In an interview with QualityTALK, the Board candidate talks about his experience with the Society and lets members get to know him better.
Why did you join ISOQOL?
Tom Willgoss (TW): I was working in quality of life research and had heard good things about ISOQOL. I was also looking to expand my network and present my research. After struggling to get traction at more clinical research-focused organisations, it seemed that ISOQOL was a good venue for me.
What does being an ISOQOL member mean to you?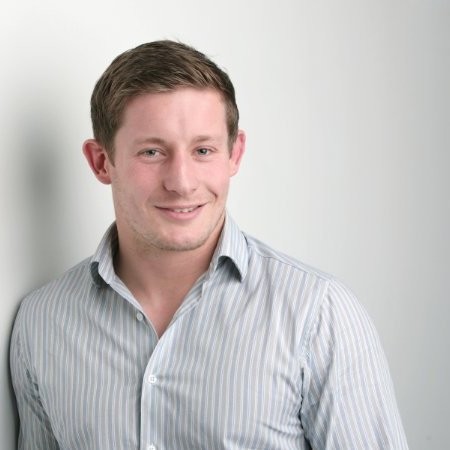 TW: Being a member means that I feel connected with a global network of like-minded individuals. It feels collegiate yet also a robust scientific forum.
What is your favorite thing about ISOQOL?

TW: I value the diversity of perspectives under one roof. I like the fact that it brings clinical, academic, industry, government and public sector researchers together.
What do you love most about HRQL research?
TW: That it focuses on the things that matter most to people. It is the best way of assessing whether the work we do actually improves people's lives.
Can you tell a little about your journey to becoming a Board Candidate?
TW: As a member for the past decade, I have been involved in a range of SIGs, committees and conferences. I have really valued these experiences and I now feel in a position (both professionally and personally) where I can take the next step in my ISOQOL journey. I feel I know the organization and its culture well, and am ready to step up to help ISOQOL navigate the next step in its evolution.
What would serving on the ISOQOL Board of Directors mean to you?
TW: It would mean a huge amount to me. I have looked up to many of the current and previous ISOQOL Directors and have been lucky enough to have been mentored by, and collaborated with, several of these leaders. I am ready to give more back to the ISOQOL community and this feels like a great opportunity to do so.
What's your biggest (or one of your biggest) professional accomplishment(s) so far?
TW: I collaborated on a Mixed Methods position paper with two other ISOQOL Mixed Methods SIG members (Antoine Regnault and Skye Barbic). Since we published the article in JPRO it has had close to 200 citations. In addition to the impact of the work, I'm proud that it has been cited by researchers in wildly different fields – in its small way, it has helped to spread the ISOQOL message far and wide.
What's the best piece of career advice you've ever received?
TW: Don't stay in your lane. I believe that diversity of experience is critical in any career but especially in our world of HRQL research. Not only does it help to develop a strong network, it also enables you to see the world from different perspectives.
What's one thing – either industry-related or not – you learned in the last month?
TW: Calgary has an annual rodeo (Calgary Stampede)!
What's something about you (a fun fact) that not many people know?
TW: I once bottle-fed an orphaned baby orangutan during a trip to Borneo. She was called Ten Ten and despite the thousands of mosquitos, was the cutest animal I've ever seen.
This newsletter editorial represents the views of the author and do not necessarily reflect the views of ISOQOL. 
How to Submit a Newsletter Editorial
Do you have something to share about health related quality of life and patient-centered outcomes? We want to hear from you!
Learn More

The International Society for Quality of Life Research (ISOQOL) is a global community of researchers, clinicians, health care professionals, industry professionals, consultants, and patient research partners advancing health related quality of life research (HRQL).
Together, we are creating a future in which patient perspective is integral to health research, care and policy.