Interview with: Madeleine King, PhD
The University of Sydney

The President's Award is awarded to individuals who have advanced health related quality of life (HRQL) research and made outstanding contributions to the ISOQOL in one or more of the following areas:
Education of professionals, patients or lay individuals about HRQL's value
Promotion or execution of HRQL or other scholarly activities
Facilitating or furthering policy initiatives that have an impact on HRQL
In 2022, Madeleine King, PhD, received the President's Award at the Annual Conference in October. A full video of Dr. King's acceptance speech is available to view here.
In an interview with QualityTALK, Dr. King talks about her experience with the Society and lets members get to know her better.
How long have you been a member of ISOQOL?
Madeleine King (MK): Since 1995, not long after ISOQOL formed. So almost 30 years.
Why did you join ISOQOL?
MK: Because I had become interested and involved in HRQL research (my PhD) and I wanted to present my findings, get feedback, hear about other HRQL research, and meet the people doing it.
What does this award mean to you?
MK: Receiving the ISOQOL President's Award means the world to me! In 2022 I was the 22nd recipient.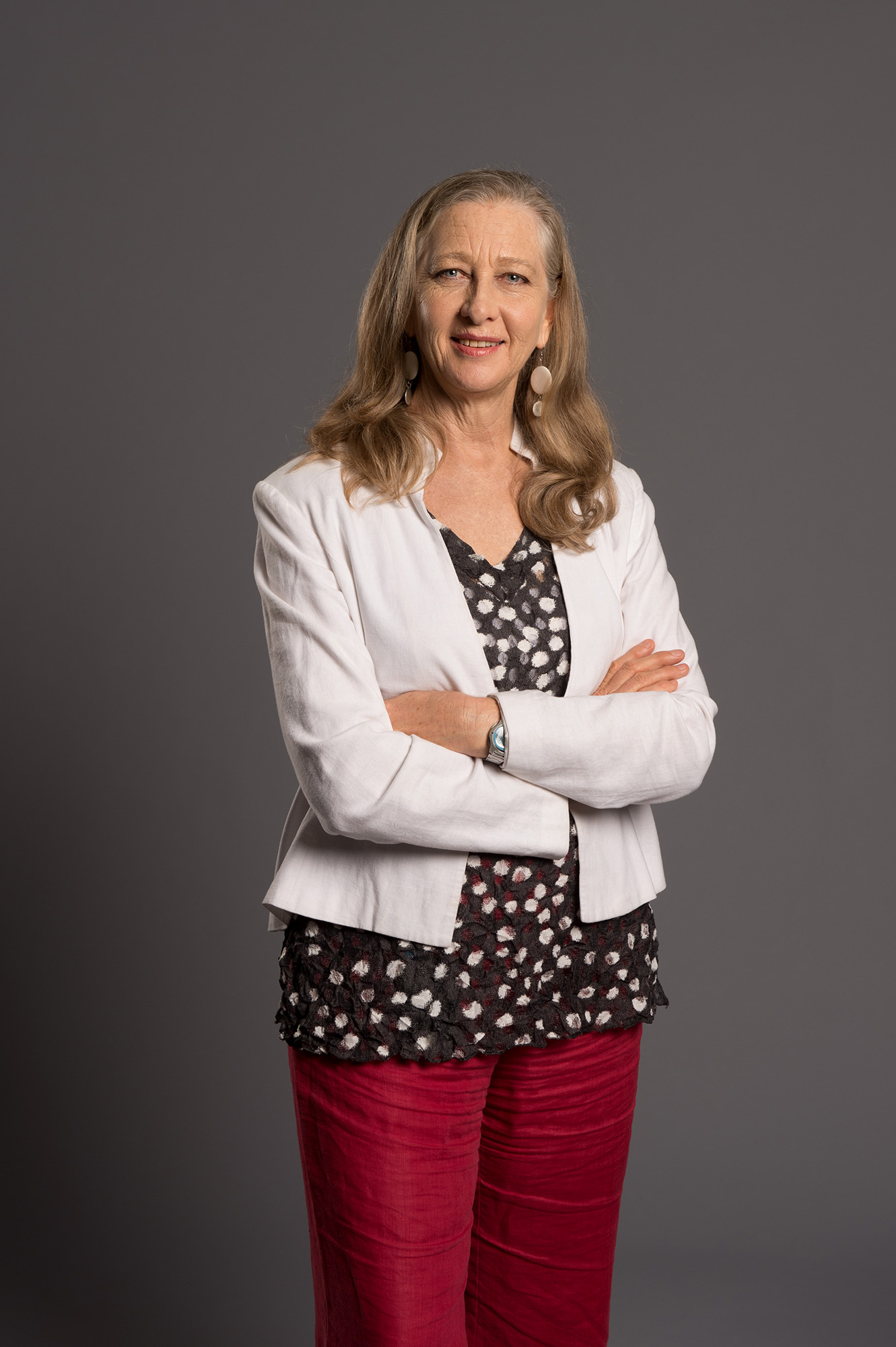 As I reviewed the list of recipients on the ISOQOL website, I was truly humbled – so many people I have admired so much for so long! That I should join such a small and august group is beyond belief!
Can you tell a little about your journey to the award, how you got here, who was important to the process, etc.?
MK: My journey to the ISOQOL President's Award took many twists and turns. Before getting involved in health research, I had already tried various avenues – veterinary science (1977), dress-making (1978), and the nascent computer industry (1979). I then returned to university, completing a Bachelor of Science (1980-1983), majoring in ecology, also studying the history and philosophy of science, and statistics, both of which greatly influenced the researcher I became. After completing my honours research, I had a series of jobs in wildlife and fisheries (1984-1989), but became disillusioned because policy decisions were heavily influenced by lobby groups rather than the science. So in 1990, I switched to health research, where I discovered evidence was revered and evidence-based medicine was a thing! I topped up my quantitative skills by studying clinical epidemiology and medical statistics – it was exciting to discover these study designs and analysis methods. About this time, my eldest sister's breast cancer recurred. Sadly, her 40th birthday was her last. This gave me a very personal introduction to quality of life and cancer.
In 1991, I got a job as a statistician at the newly established Center for Health Economics Research and Evaluation (CHERE), where I stayed for 17 years. This is where I got my start in quality of life research, for which I am indebted to Jane Hall, the Center's Director. Health economists have long recognized the importance of quality of life in evaluating the benefits and costs of health care, particularly for cancer. I did my PhD alongside my job. I became interested in the challenges of interpreting health related quality of life (HRQL) measures and data – this became a major strand of my PhD. I chose to work with a new questionnaire – the EORTC QLQ-C30 – which went on to become the most widely used HRQL questionnaire in cancer clinical trials. This was how I first 'met' (via an exciting new technology: email) Neil Aaronson and Peter Fayers, both key players in the development of the QLQ-C30. (Both later became giants in our field, ISOQOL presidents and ISOQOL President's Award winners). Despite my being an unknown researcher from far away, they were both gracious and generous to me. I later collaborated with both Neil and Peter, and worked alongside them in ISOQOL's leadership.
I presented my PhD work on clinical interpretation guidelines for the EORTC QLQ-C30 at ISOQOL's 2nd conference – 1995, Montreal. I had been very influenced by John Ware's approach to developing interpretation guidelines for the SF-36. John Ware was in the audience when I gave my presentation, and I could barely believe it when he handed me a page of handwritten notes and encouragement! At that stage, the paper had been rejected by the Journal of Clinical Epidemiology, but was then published in an early volume of Quality of Life Research in 1995. It went on to become widely cited and launched my career.
Two other people who encouraged me to continue my HRQL research and become more involved in ISOQOL were David Osoba and Mirjam Sprangers (two more HRQL legends, ISOQOL presidents and President's Award winners). Around the time I was doing my PhD, David Osoba had also been developing interpretation guidelines for the QLQ-C30, using methods different to those I had used. We met at an ISOQOL conference, and thereafter teamed up to give a series of workshops, presenting complementary methods from complementary perspectives – the clinician and the statistician. Although I never collaborated with Mirjam (we worked on different parts of the great HRQL puzzle), she was a great inspiration, mentor and friend to me, for which I will always be thankful.
Once I'd finished my PhD, I was keen and ready to make a greater contribution to ISOQOL. So I stood for the ISOQOL Board, and served 2002-2004. Being from 'the other side of the world', I was keen to broaden the reach of ISOQOL, to make it a truly international organisation. Towards this end, I co-chaired the ISOQOL conference in Hong Kong in 2004. This was a lot of work but also a wonderful experience! I really enjoyed being part of the ISOQOL family, and was proud to serve as President in 2007 and to serve on the ISOQOL Executive Committee 2006-2008.
At this stage of my career, I had developed a well-rounded skill set for HRQL research: statistics, clinical epidemiology, health economics and psychometrics. In 2007, Cancer Australia created my dream job – a chair in Quality of Life based at the University of Sydney, with the remit of supporting Australia's national network of cancer clinical trials groups. I held that position from 2008 until my retirement from full-time academia in 2021. During that period, I focussed on improving the standards of PRO research in cancer clinical trials, from protocol development through to peer-review reporting. This gave me the opportunity to lead a Sydney-based team in developing resources and training to optimise the design, conduct, analysis, interpretation and reporting of PRO endpoints in clinical trials.
So after an uncertain start, I finally found a solid path spanning three decades of research, education and service. Along the way, I met the most wonderful people who became mentors, collaborators and friends. I feel very lucky and privileged to have had such a rewarding journey.
What is your favourite thing about ISOQOL?
MK: My favourite thing about ISOQOL is the people – clever, caring people working hard to make things better. I have had the privilege of forming collaborations with many of them over the decades, and this has greatly enriched my career and my life.
What does being an ISOQOL member mean to you?
MK: Being part of a community that sets the bar high for HRQL methodology, seeks answers to important questions, helps each other, works hard, and has fun together.
What do you love most about HRQL research?
MK: It's never boring!
What's your biggest (or one of your biggest) professional accomplishment(s) so far?
MK: The SPIRIT-PRO Checklist – a checklist that provides guidance to protocol developers on what to include about patient-reported outcomes. A big shout-out to Melanie Calvert – it was a pleasure to co-lead this huge international consensus-based effort with her.
What's the best piece of career advice you've ever received?
MK: When you're in an interview for a job you really want, the most important thing to do is convince the interview panel that you can do that job.
What's one thing – either industry-related or not – you learned in the last month?
MK: That the European Commission is preparing legislation that will set out rules on the use of common methods, procedures and tools for HTA throughout the European Union (EU).
What's something about you (a fun fact) that not many people know?
MK: I used to play bass and harmonica, sometimes at the same time (!), in a band called Love Me (1995-2004). We played in indie music venues, recorded 4 albums, all songs written by my partner, Tom Kristensen. Genre-wise, it was a little bit pop, a little bit country, a little bit folk. Gentle and melodic. Some of the best times of my life.
Is there anything else you would like to share with ISOQOL membership (e.g., current projects you are working on)? 
MK: Now in semi-retirement, I work about 20 hours a week, mostly research and writing – all HRQL-related, of course. Loving the work-life balance.
This newsletter editorial represents the views of the author and does not necessarily reflect the views of ISOQOL. 
How to Submit a Newsletter Editorial
Do you have something to share about health related quality of life and patient-centered outcomes? We want to hear from you!
Learn More

The International Society for Quality of Life Research (ISOQOL) is a global community of researchers, clinicians, health care professionals, industry professionals, consultants, and patient research partners advancing health related quality of life research (HRQL).
Together, we are creating a future in which patient perspective is integral to health research, care and policy.