Interview with: Josephine Norquist, MS
Merck Sharp & Dohme Corp.

Josephine Norquist, MS, has been active in ISOQOL for many years and in summer of last year was elected to serve as President-Elect of the Society. With her term having begun at the Annual Conference in October, ISOQOL would like to give a warm welcome to Mrs. Norquist and thank her for her service on the Board of Directors.
In an interview with QualityTALK, the President-Elect talks about her experience with the Society and lets members get to know her better.
Can you tell a little about your journey to becoming President-Elect?
Josephine Norquist (JN): It has been a productive, engaging and rewarding journey spanning almost 25 years. I attended my first annual conference in 1998 in Baltimore, Maryland. Since then, I have been engaged with ISOQOL on many levels, from member, mentor, presenter, Industry-SIG lead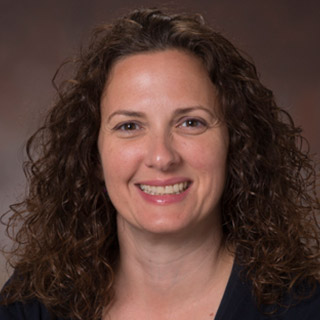 (previously known as IAC-Industry Advisory Committee), educational courses developer, board member, and education committee co-chair. I was honored when asked to be nominated for President; something I would have never imagined back in 1998.
What does serving as the ISOQOL President-Elect mean to you?
JN: It is yet another way to embrace the Society's mission and further support the advancement and career development of junior researchers, encourage innovative approaches to HRQL research for multiple stakeholders (e.g., patients, researchers, clinicians, regulators, payers, etc.), and ensure we include diverse perspectives (e.g., industry, academia, health care providers, etc.) to shape and maintain the Society's global research agenda.
What is your favorite thing about ISOQOL?
JN: The opportunity to learn from and interact with many experienced and innovative researchers across a variety of HRQL fields. These impacted my prior academic role as well as my current position within pharma. I have always been impressed by the great sense of community and willingness, from those more advanced in their careers, to include me in activities, listen to my ideas and, in the long run, help shape my professional career. Through my ISOQOL engagement over the years I have had the opportunity to work with expert members in ways that otherwise I would have not been exposed to.
What's your biggest (or one of your biggest) professional accomplishment(s) so far?
JN: Creating and leading a growing group of talented researchers at Merck & Co., Inc to assess what is important and meaningful to patients as we move through and beyond product development phases.
What's the best piece of career advice you've ever received?
JN: To listen to the opinion of others as you may learn something new or alternative ways to accomplish the same goal, and that there is no 'i' in team.
What's something about you (a fun fact) that not many people know?
JN: I grew up in Sicily (Italy) and lived there through college. Some of my prior colleagues may remember me as Josephine Ribaudo (my maiden name). My parents still live in the small town I grew up in and if I could, I would visit a lot more often than I do now.
This newsletter editorial represents the views of the author and does not necessarily reflect the views of ISOQOL. 
How to Submit a Newsletter Editorial
Do you have something to share about health related quality of life and patient-centered outcomes? We want to hear from you!
Learn More

The International Society for Quality of Life Research (ISOQOL) is a global community of researchers, clinicians, health care professionals, industry professionals, consultants, and patient research partners advancing health related quality of life research (HRQL).
Together, we are creating a future in which patient perspective is integral to health research, care and policy.