Interview with: Daniel Y.T. Fong, PhD
The University of Hong Kong

Daniel Y.T. Fong, PhD, has been an active ISOQOL member since 2015 and is a candidate for the upcoming 2023 Board of Directors election. Voting in the election is open now through 19 July on the ISOQOL member profile page, and the elected members of the Board of Directors will serve a three-year term beginning at the conclusion of the annual business meeting in October 2023.
In an interview with QualityTALK, the Board candidate talks about his experience with the Society and lets members get to know him better.
Why did you join ISOQOL?
Daniel Fong (DF): I joined ISOQOL because of my interest in patient-reported outcomes and quality of life research. I saw ISOQOL as a leading organization in this field, and I wanted to connect with other researchers and practitioners who shared my interests.
What does being an ISOQOL member mean to you?
DF: Being an ISOQOL member means having access to a community of researchers and practitioners who are committed to advancing the field of patient-reported outcomes and quality of life research.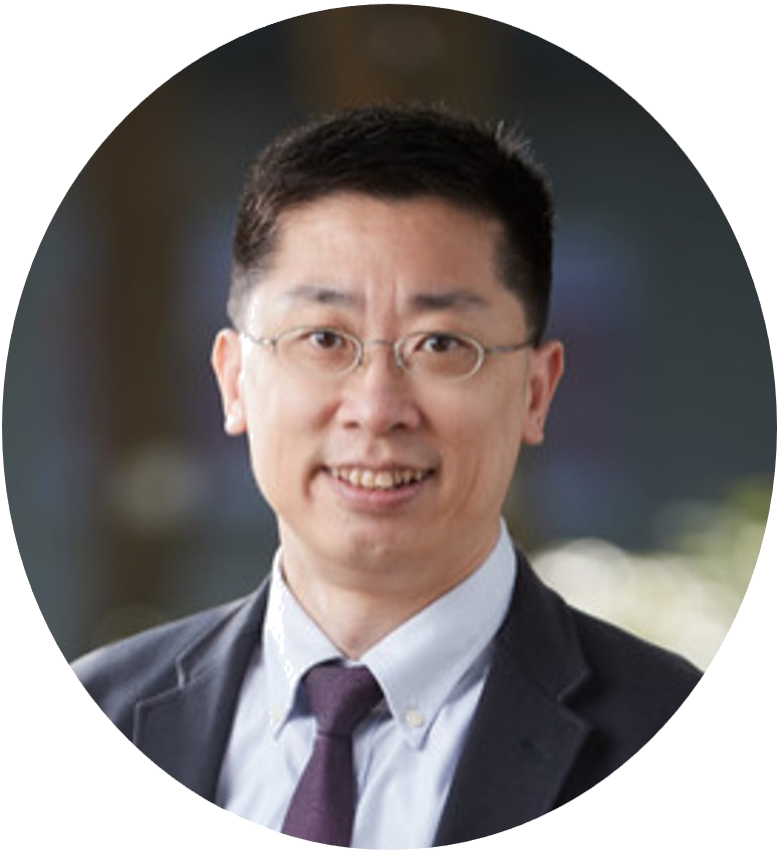 It means having opportunities to share my work, learn from others, and collaborate on projects that have the potential to make a real difference in the lives of patients.
What is your favorite thing about ISOQOL?
DF: My favorite thing about ISOQOL is the sense of community and collaboration that it fosters. I have had the opportunity to meet and work with researchers from all over the world, and I have found that there is a real spirit of collaboration and mutual support within the ISOQOL community.
What do you love most about HRQL research?
DF: What I love most about HRQL research is the potential to improve the lives of patients by better understanding their experiences and perspectives. Patient-reported outcomes provide a unique window into the patient experience, and by studying these outcomes, we can identify areas where improvements can be made and interventions can be developed to address the needs of patients.
Can you tell a little about your journey to becoming a Board Candidate?
DF: My journey towards becoming a Board Candidate for ISOQOL began in 2004, when I attended my first ISOQOL conference in Hong Kong. As a presenter and a member of the local organizer, I was impressed by the scale of the conference and the quality of topics discussed in the field of quality of life research. Over the years, I continued to attend ISOQOL conferences. I was honored to serve as an Associate Editor of the Quality of Life Research journal, which gave me the opportunity to keep up-to-date with the latest research in the field and to work with other experts to promote high-quality research. In 2017, I co-founded the Chinese PRO SIG, with Professor Jiqian Fang, with the mission to promote research and education of patient-reported outcomes in the Chinese population. Together, we built bridges between Chinese and international researchers, facilitating collaborations and networking opportunities for emerging researchers in the field. As a result of these efforts, the Chinese PRO SIG has successfully obtained the Simplified Chinese version of the ISOQOL Dictionary of Quality of Life and Health Outcomes Measurement. Serving on the Board of Directors would be another chapter in my journey. I am excited about the potential to make an even greater difference in the field of quality of life research and patient-reported outcomes.
What would serving on the ISOQOL Board of Directors mean to you?
DF: Serving on the ISOQOL Board of Directors would be an honor and a privilege. It would be an opportunity to contribute to the strategic direction of the organization and to help shape the future of patient-reported outcomes and quality of life research. I would be committed to working collaboratively with other members of the Board to advance the goals of the organization and to make a real difference in the lives of patients.
What's your biggest (or one of your biggest) professional accomplishment(s) so far?
DF: One of my biggest professional accomplishments to date has been achieving an h index of 55 on Scopus, which is a result of the blessed opportunity to work with a wide range of academic scholars, both nationally and internationally.
What's the best piece of career advice you've ever received?
DF: The best piece of career advice I have ever received is to always stay curious and to be open to new ideas and approaches.
What's one thing – either industry-related or not – you learned in the last month?
DF: One thing I learned recently is the importance of mindfulness and self-care in maintaining a healthy work-life balance.
What's something about you (a fun fact) that not many people know?
DF: I got my first driver's license in Hong Kong, but got my first car in Canada.
Is there anything else you would like to share with ISOQOL membership (e.g., current projects you are working on)? 
DF: Currently, I am working on three projects. The first project aims to examine the global impact of COVID-19 on mental health across 30 countries covering all the six regions of the World Health Organization. The second project aims to predict weight status during adolescence using machine learning techniques. The third project is centered on developing a screening and monitoring system to identify children with adolescent idiopathic scoliosis, as well as those likely to progress using machine learning techniques.
This newsletter editorial represents the views of the author and does not necessarily reflect the views of ISOQOL. 
How to Submit a Newsletter Editorial
Do you have something to share about health related quality of life and patient-centered outcomes? We want to hear from you!
Learn More

The International Society for Quality of Life Research (ISOQOL) is a global community of researchers, clinicians, health care professionals, industry professionals, consultants, and patient research partners advancing health related quality of life research (HRQL).
Together, we are creating a future in which patient perspective is integral to health research, care and policy.