Interview with: Christopher Gibbons, PhD
The University of Texas MD Anderson Cancer Center

Chris Gibbons, PhD, has been an active ISOQOL member since 2015 and is a candidate for the upcoming 2023 Board of Directors election. Voting in the election is open now through 19 July on the ISOQOL member profile page, and the elected members of the Board of Directors will serve a three-year term beginning at the conclusion of the annual business meeting in October 2023.
In an interview with QualityTALK, the Board candidate talks about his experience with the Society and lets members get to know him better.
How long have you been a member of ISOQOL?
Chris Gibbons (CG): Since I attended my first conference in Vancouver in 2015.
Why did you join ISOQOL?
CG: I had previously trained in neurology and my supervisor wanted me to present our work at neurology meetings. I had gotten used to being one of the few people at those meetings who were talking about quality of life, patient-centered assessment, or psychometrics.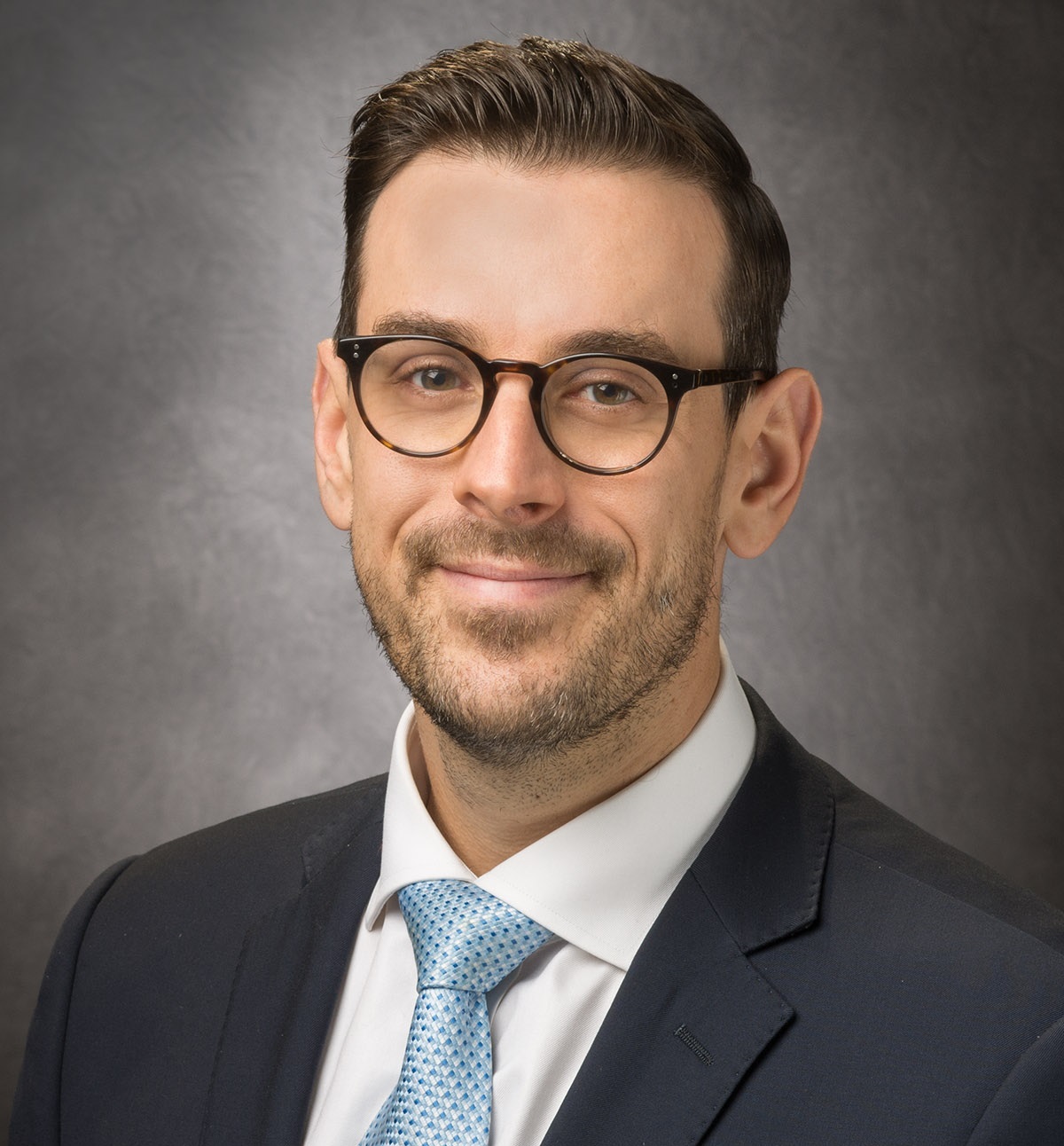 When I started getting my own grants, I was able to make a trip to ISOQOL, and suddenly I felt like a kid in a candy store being able to meet dozens of like-minded researchers and clinicians and to get to learn about the cutting edge of all aspects of my work. I joined the Society immediately and haven't missed a meeting since then.
What does being an ISOQOL member mean to you?
CG: Being an ISOQOL member offers me two stand-out opportunities – firstly it's a place to develop and grow my collaborative network and work with some of the most exciting QOL researchers in the world. It is also a fantastic platform to give back to the community and share research, training, and mentorships with more junior members and the next generation of QOL researchers.
What is your favorite thing about ISOQOL?
CG: The conferences. The yearly chance to see my friends and colleagues from around the world, to share and spectate some of the most exciting research. It's one of my favorite things about my job as an academic. Being around so much research buzz and spending so much face-to-face time with collaborators, you can't help but generate a number of exciting research ideas.
What do you love most about HRQL research?
CG: However it is defined, you could argue that there is little more important than quality of life. As such, there is no greater goal in medicine than to maximize a patient's quality of life. If my work helps in some way to ensure that patients with cancer receive whatever treatment and support they need to maximize their quality of life, then I will be satisfied.
Can you tell a little about your journey to becoming a Board Candidate?
CG: I have been involved in the Society in a number of ways over the years. Through my involvement in collaborative research, conferences, SIGs, journals, and mentorship, I have been able to develop my understanding of QOL research and how we can work together to achieve our shared vision of a world where HRQL is prioritized and optimized for all patients. My experience with ISOQOL has been that the more you give, the more you get – so applying to join the Board was the next logical step.
What would serving on the ISOQOL Board of Directors mean to you?
CG: Serving on the Board would represent an opportunity to represent all the things that I value about the Society and QOL research and to help strengthen ISOQOL and prepare it for the future. I see at least two things that could enrich the Society's impact on healthcare and the world – the ability to empower every country in the world to conduct meaningful improvement to health and outcomes through QOL research, and the possibilities of leveraging data science and AI to empower our research and broaden our impact.
What's your biggest (or one of your biggest) professional accomplishment(s) so far?
CG: I think I am the proudest of the successes of students and Fellows who I have mentored and taught. They have made outstanding publications in JPRO, QLR and presentations at ISOQOL conferences, and some have won Society awards, including the New Investigator award I was also lucky to receive in 2016.
What's the best piece of career advice you've ever received?
CG: My Dad used to say to me that everything I needed to know about life was in Rudyard Kipling's poem "If" – which his Dad had also told him when he was younger. There are lots of nice lessons in the poem but one that sticks with me is in the lines "If you can trust yourself when all men doubt you. / But make allowance for their doubting too". I've often thought back to that balance of self-belief and openness to criticism and how it has helped me in my career.
What's one thing – either industry-related or not – you learned in the last month?
CG: I've been experimenting heavily with large language models (LLMs) and generative pre-trained transformers (GPTs, especially GPT-4), which are both impressive AI-based models that do a great job of creating text and programming code. There are clearly incredible opportunities for these types of tools, and I believe we stand near cross-roads where this sort of AI will change the way we work and do research forever. But, like any tool, they are imperfect, and their complexity makes it difficult to understand exactly how they would be best used. This month I've learned a lot about ways that they could improve my research and also what limitations they might have.
What's something about you (a fun fact) that not many people know?
CG: When I lived in Manchester, I became friends with someone who was doing their PhD. studying the Team GB Olympic track cyclists. We worked together on some data science projects, and he used me as a subject in his research trying to work out what the biomechanical differences between an amateur enthusiast like me and athletes capable of winning Olympic gold were. To say thank you, he let me test out a new training protocol they were developing in the run up to the Rio Olympics. I had to pedal a special stationary bike that British Aerospace had developed to help Sir Chris Hoy train, but the brakes were fully applied so it took about 8 seconds to make a single pedal revolution. It was so hard, and my legs were so tired that I had to crawl up my stairs on my hands and knees that evening. Training with that same technique, Team GB won 3 out of 3 gold medals in the sprint events at the Rio Olympics so perhaps it's true when people say, "no pain no gain".
Is there anything else you would like to share with ISOQOL membership (e.g., current projects you are working on)? 
CG: We are working on lots of exciting projects that are centered around the goal of making PRO assessment more accessible, more meaningful, and more useful to cancer patients around the world using data science and AI. We want to reduce barriers to conducting PRO-related research in topics like item bank generation, translation, feedback, and predictions. We'd love to connect with anyone else who is interested in the same topics.
This newsletter editorial represents the views of the author and do not necessarily reflect the views of ISOQOL. 
How to Submit a Newsletter Editorial
Do you have something to share about health related quality of life and patient-centered outcomes? We want to hear from you!
Learn More

The International Society for Quality of Life Research (ISOQOL) is a global community of researchers, clinicians, health care professionals, industry professionals, consultants, and patient research partners advancing health related quality of life research (HRQL).
Together, we are creating a future in which patient perspective is integral to health research, care and policy.