Interview with: Antoinette Davey, PhD
University of Exeter
Antoinette Davey, PhD, has been an active ISOQOL member since 2017 and is a candidate for the upcoming 2023 Board of Directors election. Voting in the election is open now through 19 July on the ISOQOL member profile page, and the elected members of the Board of Directors will serve a three-year term beginning at the conclusion of the annual business meeting in October 2023.
In an interview with QualityTALK, the Board candidate talks about her experience with the Society and lets members get to know her better.
Why did you join ISOQOL?
Antoinette Davey (AD): I was doing my PhD with Professor Jose Valderas which was on PROMs, and he encouraged me to join.
What does being an ISOQOL member mean to you?
AD: More than anything it is the connection with others with similar interests and learning from their expertise. It's a space where people understand the importance of this work and we get encouragement and support from colleagues to continue this crucial work.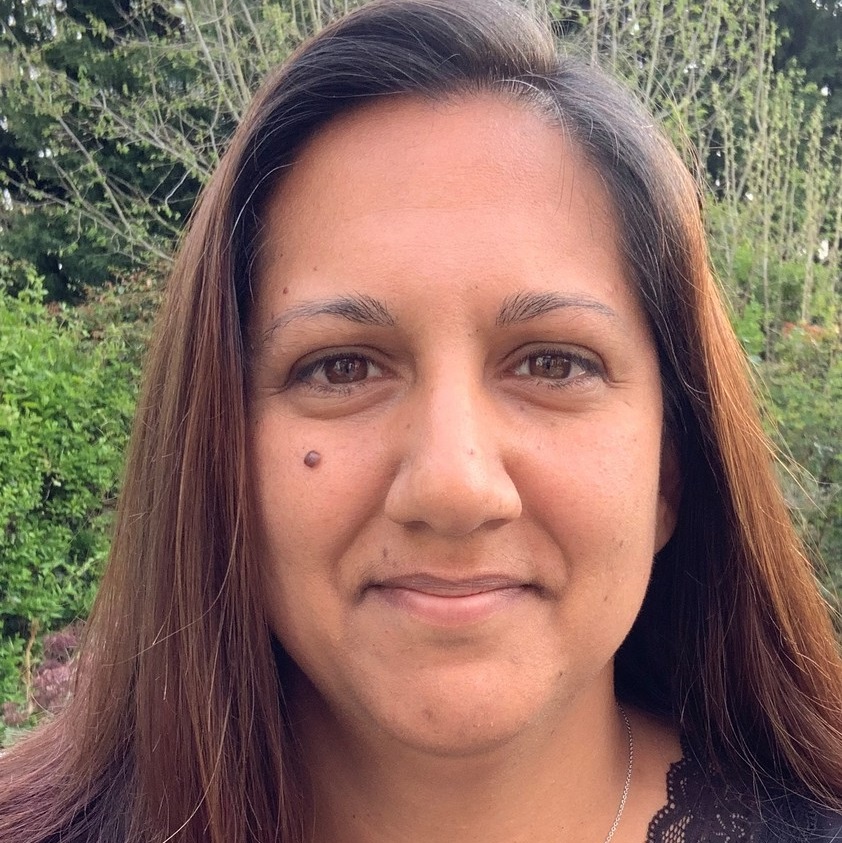 What is your favorite thing about ISOQOL?
AD: The SIGs. I think the range of SIGs available within ISOQOL is great, covering both the geographical spread of the membership and also topical aspects of HRQL. It's great to be involved with them, shape them, and have the opportunity to lead them.  
What do you love most about HRQL research?
AD: It taps into every aspect of healthcare.
Can you tell a little about your journey to becoming a Board Candidate?
AD: Early on in my membership with ISOQOL I saw an opportunity to get more involved with the Society through the SIGs. I was elected to serve as the chair of the Mixed Methods SIG during COVID, which meant different challenges in terms of connecting SIG members. My co-chair and I became creative in uniting members during a time of detachment through "speed dating" meetings, panel discussions and a methodological seminar. I enjoyed this leadership position as it provided me an opportunity to reach more members, so I put my name forward to be the chair of the UK/Ireland SIG, of which I am currently serving. Serving as chairs of SIGs has given me a better connection with a wider group of members and their needs within the Society. This all led me to becoming a Board Candidate.
What would serving on the ISOQOL Board of Directors mean to you?
AD: For me, it would mean a further reach of impact in terms of shaping ISOQOL for the future. I would like to provide a strong voice for other Early Career Researchers in the Society, understanding their needs and ensuring sustainability of the membership.
What's your biggest (or one of your biggest) professional accomplishment(s) so far?
AD: Getting my first grant whilst finishing my PhD focusing on providing mothers and families in domestic abuse situations with support within the community.
What's the best piece of career advice you've ever received?
AD: Choose colleagues that share your values and work ethic to collaborate on projects, and most importantly who you get on with.
What's one thing – either industry-related or not – you learned in the last month?
AD: I went on a PROMs psychometrics course led by an ISOQOL board member which was really informative and interesting, and it taught me the steps involved in designing and testing a PROM.  
What's something about you (a fun fact) that not many people know?
AD: I am a bit of a Star Wars and Marvel fan! It's a guilty pleasure and mindless distraction from academic work.
Is there anything else you would like to share with ISOQOL membership (e.g., current projects you are working on)? 
AD: I have just finished working on a large scale project on evaluating the effectiveness of community perinatal mental health teams across England. I will be working on a four year clinical trial in September which will be delivering an intervention for pregnant women who have anxiety and their partners.
This newsletter editorial represents the views of the author and do not necessarily reflect the views of ISOQOL. 
How to Submit a Newsletter Editorial
Do you have something to share about health related quality of life and patient-centered outcomes? We want to hear from you!
Learn More

The International Society for Quality of Life Research (ISOQOL) is a global community of researchers, clinicians, health care professionals, industry professionals, consultants, and patient research partners advancing health related quality of life research (HRQL).
Together, we are creating a future in which patient perspective is integral to health research, care and policy.