Interview with: Adesola Odole, PhD
University of Ibadan
Adesola Odole, PhD, has been an active ISOQOL member since 2018 and is a candidate for the upcoming 2023 Board of Directors election. Voting in the election is open now through 19 July on the ISOQOL member profile page, and the elected members of the Board of Directors will serve a three-year term beginning at the conclusion of the annual business meeting in October 2023.
In an interview with QualityTALK, the Board candidate talks about her experience with the Society and lets members get to know her better.
How long have you been a member of ISOQOL?
Adesola Odole (AO): I have been a member of ISOQOL since 2018 after I attended the ISOQOL conference in Dublin that year, so this year makes it five (5) years since I became a member of ISOQOL.
Why did you join ISOQOL?
AO: I joined ISOQOL because it resonated much with what I am passionate about, as a Physiotherapist back in my home country Nigeria, quality of life is quite important and contextualised.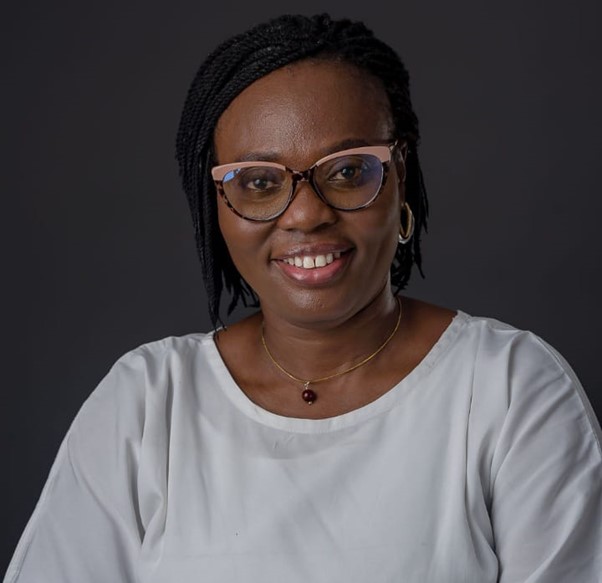 ISOQOL simply created a platform for me to interact with like-minded individuals globally, gain more knowledge about PROMs and share my experiences to a global community. My participation at the first ISOQOL conference I attended made me see the need to incorporate ISOQOL vision of "improving quality of life for people everywhere" to my practice and the lives of others generally in Nigeria.
What does being an ISOQOL member mean to you?
AO: Being an ISOQOL member means an opportunity to be part of a global vision and mission to improve quality of life in a person-/patient-centred approach. It is an opportunity to serve as well as fulfil a life-long passion of helping people with varied and global perspectives. It also avails me the opportunity to interact with professionals outside my discipline of physiotherapy.
What is your favorite thing about ISOQOL?
AO: That would be the conferences, both virtual and physical, it is really wonderful to rub minds and share ideas with people who are also as passionate about quality of life research and practice like I am.
What do you love most about HRQL research?
AO: I love the fact that HRQL research are majorly centered on effecting favorable outcomes as regards quality of life. I also love the fact that it allows me to disseminate patient-centred findings thereby creating a world where patients' voices are heard.
Can you tell a little about your journey to becoming a Board Candidate?
AO: After attending my first ISOQOL conference in 2018, I decided to form a bridge between ISOQOL and Nigeria, and the first way was through Physiotherapy in Nigeria, first thing I did was to create a WhatsApp group of healthcare professionals (nurses, physicians and physiotherapists) who are interested in quality of life research. I used the platform to inform members about ISOQOL. The group presently has 30 participants. I am instrumental to bringing Nigerian healthcare professionals into ISOQOL. My engagement with ISOQOL yearns from a desire to contribute my quota as a volunteer in different capacities, firstly as an ISOQOL member, then as a as a member of the ISOQOL membership committee, member of the mixed methods group, a mentor for ISOQOL, a reviewer of Quality of Life Research Journal, Co-chair, Developing nations SIG (which hopefully would bring together members who have similar contextual issues on quality of life), an Abstract reviewer, member of mixed methods SIGs. These and my much more dedication had a role to play in my journey to becoming a board candidate.
What's your biggest (or one of your biggest) professional accomplishment(s) so far?
AO: I have quite a number, but my biggest will be the development of a Nigerian culture-sensitive and environment-friendly standardised health measuring scale for the assessment of therapeutic interventions in individuals with knee/hip osteoarthritis, the Ibadan Knee/Hip Osteoarthritis Outcome Measure (IKHOAM). Prior to the development of IKHOAM, there was no patient-centred outcome instrument originally developed for the Nigerian environment. The tool was not just developed for the patients but also by them.
What's the best piece of career advice you've ever received?
AO: Whatever your hands find to do, do it with all diligence without any expectation for reward.
What's one thing – either industry-related or not – you learned in the last month?
AO: Recently I have learnt more about bridging the gap between older and quite younger researchers/junior colleagues, I currently have an opportunity to provide mentorship to a team of young researchers and it is wonderful to see them critically think through issues.
What's something about you (a fun fact) that not many people know?
AO: I enjoy dancing to good music, once good music starts playing, I start humming and my dancing begins.
Is there anything else you would like to share with ISOQOL membership (e.g., current projects you are working on)?
AO: I am currently working on a Longitudinal Qualitative Research in clinical trials review with team members from the mixed methods SIG.
This newsletter editorial represents the views of the author and does not necessarily reflect the views of ISOQOL. 
How to Submit a Newsletter Editorial
Do you have something to share about health related quality of life and patient-centered outcomes? We want to hear from you!
Learn More

The International Society for Quality of Life Research (ISOQOL) is a global community of researchers, clinicians, health care professionals, industry professionals, consultants, and patient research partners advancing health related quality of life research (HRQL).
Together, we are creating a future in which patient perspective is integral to health research, care and policy.