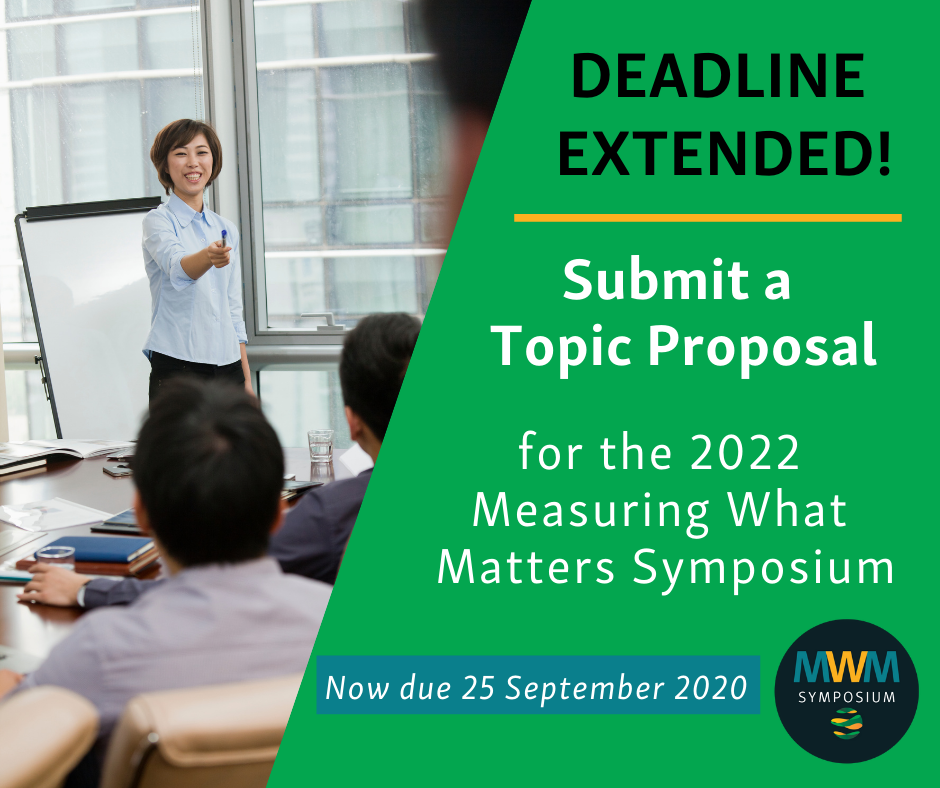 Deadline Extended to 25 September
ISOQOL holds an annual symposium focused broadly on Measuring What Matters and is currently seeking topic proposals for the July 2022 symposium.
ISOQOL is seeking to identify and address topics of importance to our members and the HRQL field. 
Topics may be:
a particular application (e.g., Measuring What Matters in Clinical Practice)
a specific disease area (e.g., Measuring What Matters in Cardiology)
a particular population (e.g., Measuring What Matters in Children)
or a combination of the three.
View the agendas and organization of past symposia here. Please direct questions about your proposal to ISOQOL Meetings Manager Marina Shawd at mshawd@isoqol.org.
Proposal submissions are now due Friday, 25 September.

The International Society for Quality of Life Research (ISOQOL) is a global community of researchers, clinicians, health care professionals, industry professionals, consultants, and patient research partners advancing health related quality of life research (HRQL).
Together, we are creating a future in which patient perspective is integral to health research, care and policy.