Measuring what matters in oncology: Translating research into clinical practice using clinical quality registries
18 July 2023
Virtual Event
Cancers are a leading cause of morbidity and mortality globally. Clinical quality registries (CQRs) are recognized as important tools for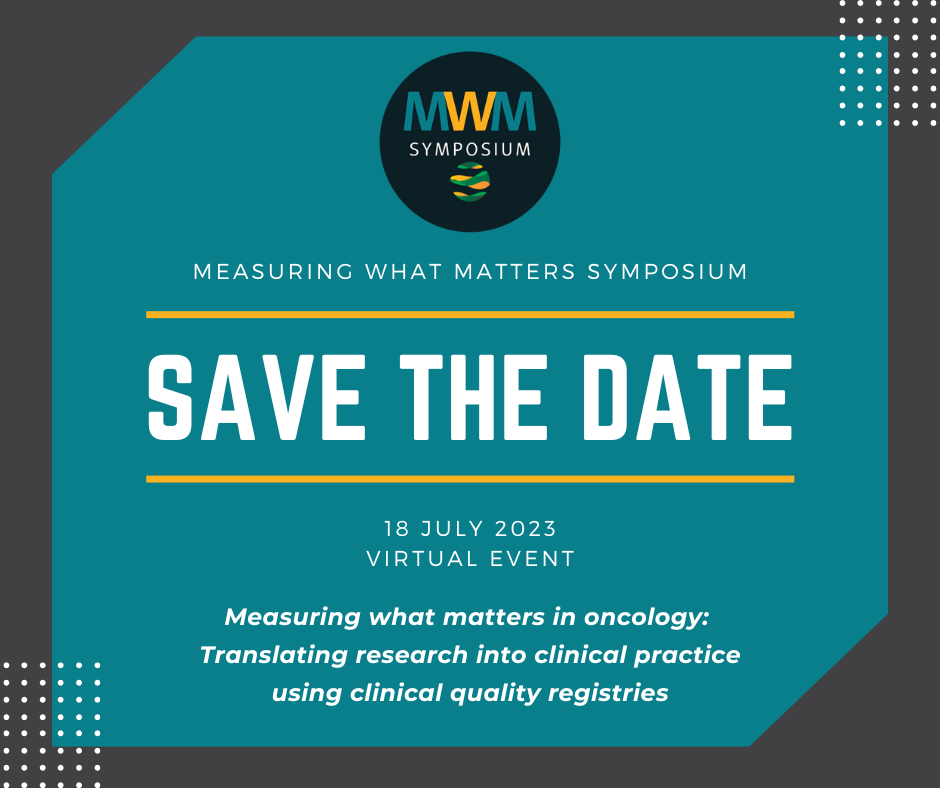 monitoring and evaluating quality of care in such diseases by measuring variation from what is considered evidence-based, optimal practice (defined a priori by a consensus process involving clinical experts and consumers). The complementary use of clinical and patient-reported data provide comprehensive assessment of the impact of compliance and through insights into variations between institutions (through benchmarking performance) CQRs provide invaluable opportunities for implementation research.
Schedule: 
Tuesday, 18 July | 8:00 am – 1:00 pm CDT

The International Society for Quality of Life Research (ISOQOL) is a global community of researchers, clinicians, health care professionals, industry professionals, consultants, and patient research partners advancing health related quality of life research (HRQL).
Together, we are creating a future in which patient perspective is integral to health research, care and policy.