Description
The FDA PRO Guidance of 2009 provides a gold standard against which the appropriateness of PRO measures for use in clinical trials are assessed. The principles that apply to PROs broadly apply to other types of assessments such as PerfOs. 
Background
This webinar provides examples of PerfOs, including cognitive and physical functioning assessments and highlights the importance of establishing conceptual relevance and ecological validity. Included is an overview of innovative technologies such as preference-based studies, cognitive task analysis and video diaries.
Learning Outcomes/Objectives
After the webinar, the learner will be able to:
Understand the importance of conceptual relevance and ecological validity of PerfOs
Learn how innovative methods (e.g. cognitive task analysis) provide insights into decision making when administering and completing these tasks
Presenters
Fiona McDougall, PhD ClinPsyD, Roche Products Limited
Louise Humphrey, MSc
Lee Scott Ehrhart, PhD, MITRE Corporation
Helen A. Doll, MSc DPhil, ICON Patient Reported Outcomes
Moderator:
Diana Rofail, CPsychol, Roche Products Limited
Organized By:
Industry SIG (Formerly the Industry Advisory Committee – IAC)
Cost
Member
$75.00
Nonmember
$100.00
Student
$25.00
Retired
$25.00
Special
$25.00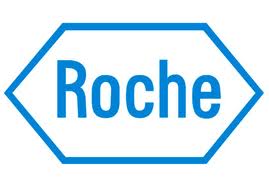 Propose ISOQOL's Next Webinar Topic
All ISOQOL webinars are planned and presented by ISOQOL member volunteers. Many are the collaborative efforts of one or more Special Interest Groups (SIGs).